LinkedIn Corporation Subsidiaries
LinkedIn Subsidiaries are:

JumpRope August 02, 2021
UpCounsel, Inc. August 23, 2020
Drawbridge May 28, 2019
Sendbloom December 01, 2018
Glint October 08, 2018
Heighten June 02, 2017
PointDrive July 26, 2016
Run Hop May 05, 2016
Connectifier February 04, 2016
Fliptop August 27, 2015
Lynda April 09, 2015
Refresh.io April 02, 2015
Careerify March 16, 2015
We Created It November 13, 2014
Drawbridge Inc. 2019
Glint Inc. Oct 8, 2018
LINKEDIN JAPAN K.K.
LinkedIn Technology Canada Inc December 6, 2016
lynda.com Inc October 2017
Newsle, Inc. July 2014
Refresh LLC April 2015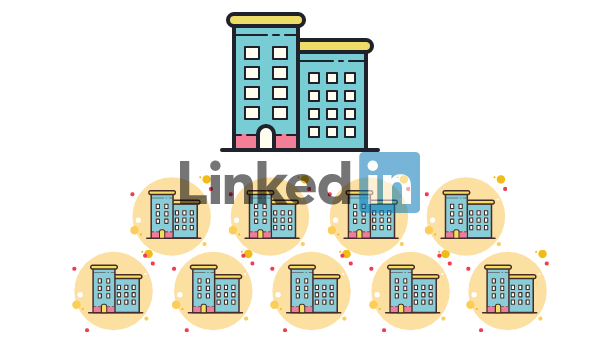 General
LinkedIn is a networking platform that helps users connect to other people in the business world. It is a social media marketplace designed for professionals.
LinkedIn Corporation was founded in 2002 by a team of businessmen, engineers, and investors.
After a period of nine years of development and offices opened in Mumbai and Dublin, LinkedIn traded its first shares on May 19, 2011.
On June 13, 2016, Microsoft made its largest acquisition to date. The networking site was acquired for $196 a share, a total value of $26.2 billion.
LinkedIn Corporation Subsidiaries
LinkedIn's first company acquisition was on the 4th of August 2010. mSpoke provided LinkedIn adaptive personalization to generate relevant media content.
Twelve years and more than two dozen acquisitions later, LinkedIn is now a parent company to many of these subsidiaries that allow it to insource most of its features.
From social customer relationship management, content distribution technology to e-learning services, LinkedIn successfully incorporates and delivers valuable features for its users.

In June 2020, Linkedin CEO Ryan Roslansky replaces his predecessor Jeff Weiner. This major change in the company's organization is followed by a number of tweaks and improvements on the platform. LinkedIn switches to a simpler look adds stories to its content sharing features and integrates video calls directly into the message tab.
With over 740 million users, LinkedIn leads the market amongst the most powerful professional networks out there.

References: