LinkedIn Private Mode
Linkedin private mode is a free feature on LinkedIn that lets you browse users' profiles without them knowing it was you. By default, LinkedIn stores information about you when you visit someone else's profile and shows them who has viewed their profile. With Private Mode, you'll appear in that person's Who's Viewed Your Profile section as LinkedIn Member - This person is viewing profiles in private mode. No other information about you will be shared with the member whose profile you viewed if enabling this mode on LinkedIn.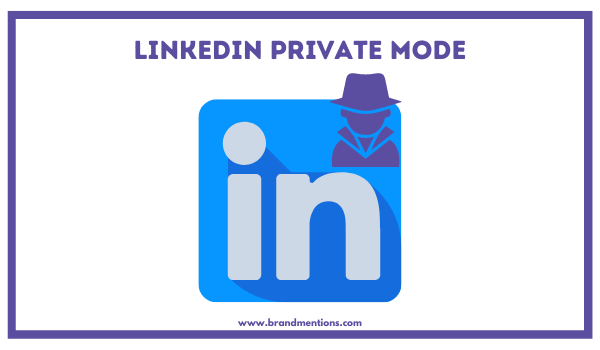 How to Enable LinkedIn Private Mode?
Here is how to enable Linkedin Private Mode:

1. Click the Me icon at the top of your LinkedIn homepage.
2. Select Settings & Privacy from the dropdown.
3. Click Visibility on the left rail.
4. In the Visibility of your profile & network section, click Change next to Profile viewing options.
6. Select Private Mode.
Your changes will be saved automatically.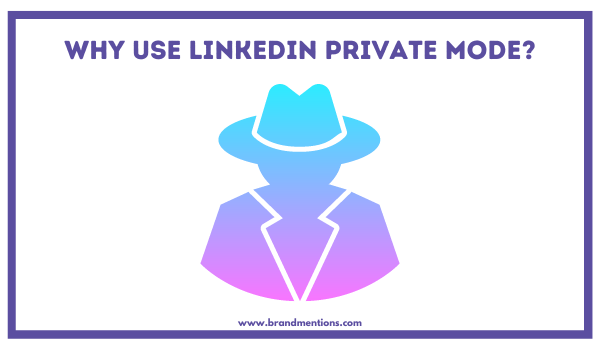 Why use LinkedIn Private Mode?
Since LinkedIn is a social media platform, it is normal for LinkedIn users to want to browse through other users' profiles. You can see any public profile as long as you are logged in to your LinkedIn account. By default, LinkedIn lets you see someone's profile but in return, it notifies that person that their profile was viewed. It shows your name and headline and some profile information.
For example, a job recruiter browses LinkedIn profiles every day. And the most professional way to do it is to see LinkedIn profiles anonymously.
Another example would be if you are doing competitor research. It would be a bit awkward if that person would see you in their notifications constantly, without receiving a connection request.
Private mode on LinkedIn allows you to check out people's profiles, spy on your competitors, search for employers or job candidates, as well as analyze cold audiences.
However, selecting Private profile characteristics or Private mode will disable Who's Viewed Your Profile and erase your viewer history. So if you are looking for networking, the private mode is not the best option.
LinkedIn wants you to subscribe to LinkedIn premium. Therefore, it offers you the option to see all your viewers in the last 90 days while browsing in private mode.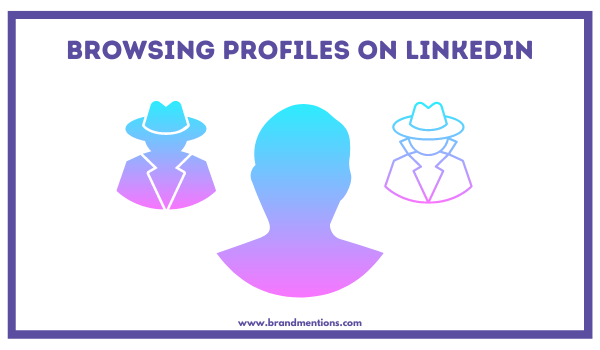 Browsing Profiles on LinkedIn
LinkedIn has three browsing modes:

Public version – others can view your name, LinkedIn headline, profile picture, occupation, and location.
Semi-private mode – others can view your job title, company, school, and industry.
Private mode – none of your info is shared with others when you browse in the private mode.

In conclusion, the private mode allows you to browse LinkedIn profiles anonymously. If you are looking to hide your activity on the LinkedIn app, be sure to choose this visibility setting.
However, the public mode gives you access to information about who has visited your profile and increases your networking opportunities.