Media Alerts Examples
Media Alerts are announcements of a present or upcoming event, intended specially for journalists.
General Information
Media alerts or media advisories have the purpose to convince reporters that this event is a genuine news story worthy of coverage. There might sound similar to a press release, but they are different.
Media alerts and press releases differ in their function and, consequently, in how they're written and presented. In short, a media alert offers basic information. A press release reads like a news article. Media alerts are simple and contain 5 questions: Who, What, When, Where and Why. Specifically, these questions should be:
Who are you?
What's the event?
When is the event?
Where is the event?
Why are you holding the event?
Media Alerts Examples
There are lots of media alerts examples online that one can use as inspiration. Below you can find some media alerts examples for various events: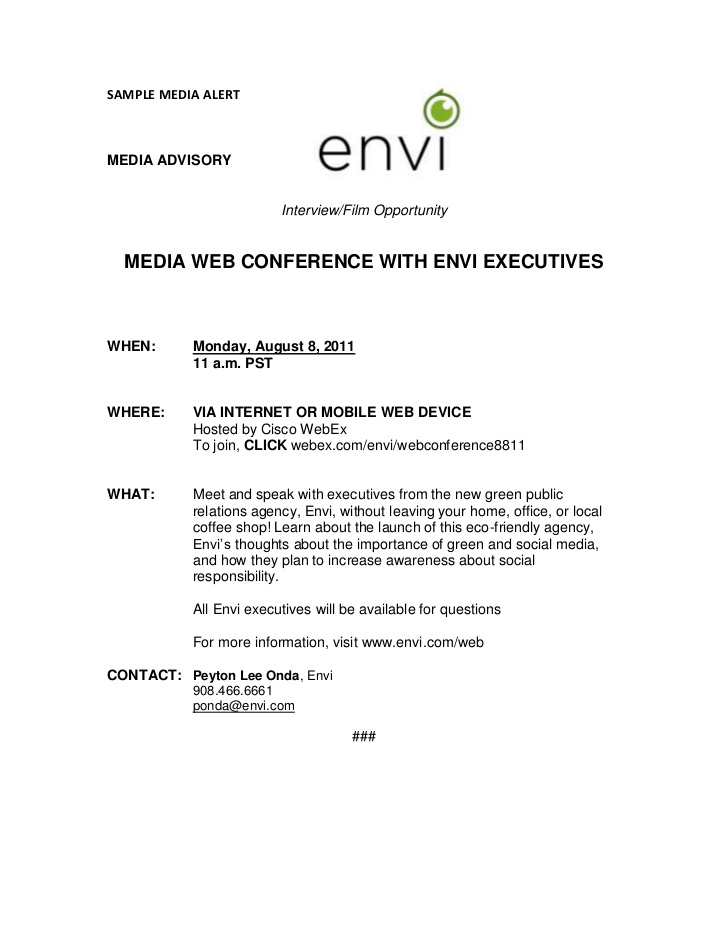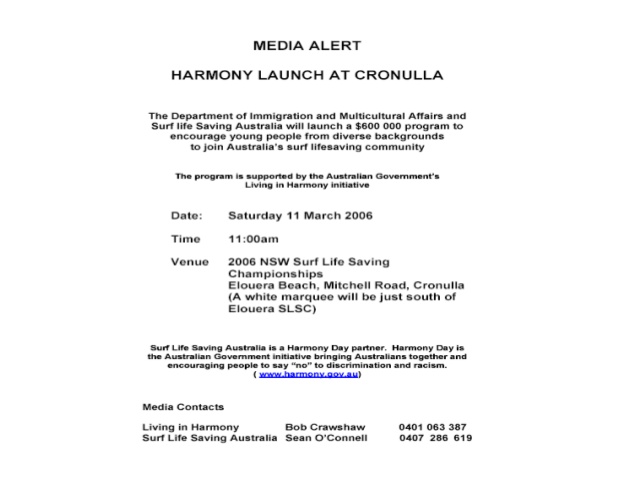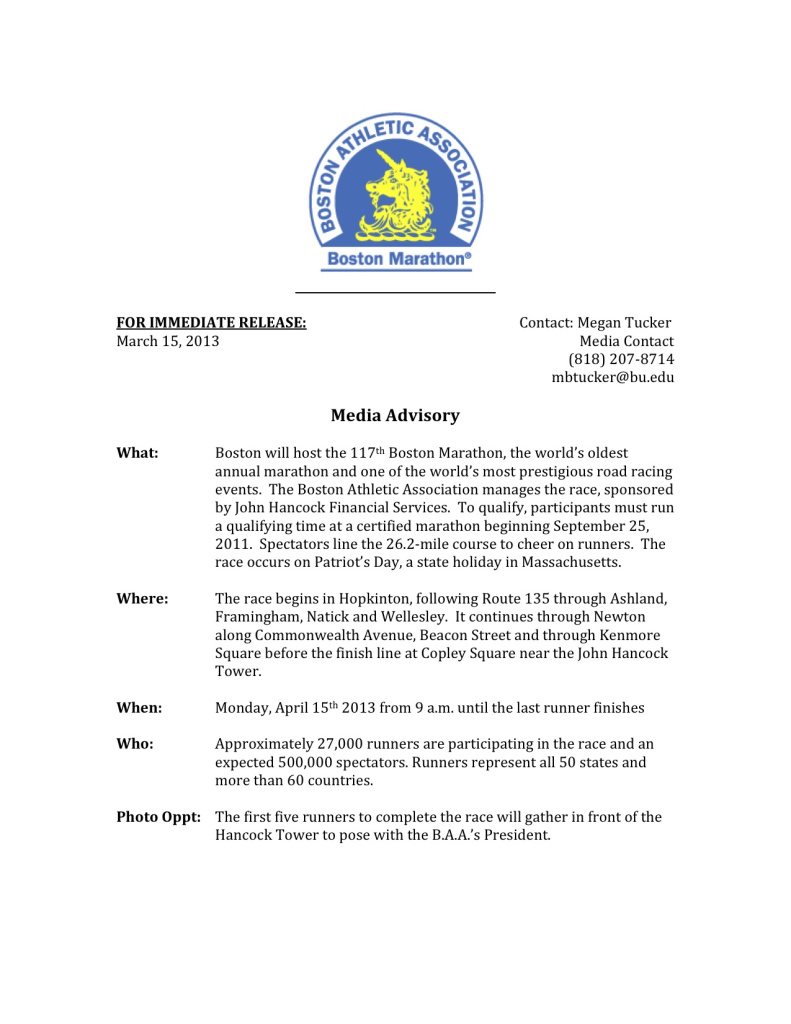 External Links
https://bizfluent.com/how-2091203-write-media-alert-send.html