Nemahsis
Nemahsis, on her real name Nemah Hasan is a Palestinian Canadian singer, songwriter, fashion model, and hijabi influencer.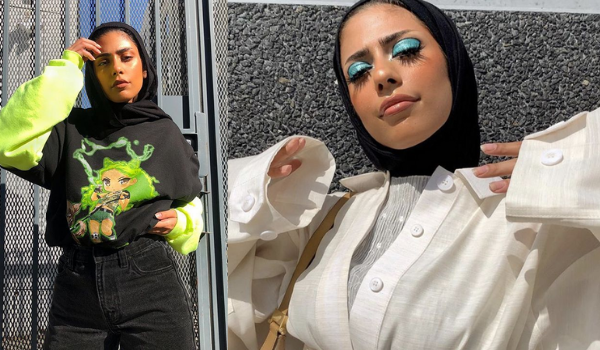 First Appearance:
2020
Toronto, Canada

Occupation(s):
TikToker, Fashion model, Singer and Songwriter

Years active:
2020–present

Social media accounts

Nemah is a Palestinian born and raised in Toronto Canada. Born on March 2, 1994, the 27-year-old joined TikTok in April 2020 with a story about how she was discriminated against for being Muslim and wearing a hijab.

Her artist name Nemahsis seems to be inspired by the word "nemesis".
With 481.7K followers, Nemahsis shoes off her original fashion and beauty style in OOT videos.
Her urban, thrift-inspired street style keeps her followers engaged and coming back for more.
Nemah is gradually making a name for herself in the fashion community but also in the underground music industry.

Besides showing off her incredible singing talent by covering famous songs, Nemah steps up the game by creating her own tunes.
On Jun 23, 2021, Nemahsis releases the debut single "What if I took it off for you".
The ballad describes her experience with a global campaign for a multimillion dollar makeup corporation and being offered no recompense for it under the justification "it's more of an opportunity for the people of your community".

The Toronto-based singer-songwriter Nemahsis releases her second single "Paper Thin" four months after her debut single, in October 2021. She shares her struggles about being a Muslim and having a hard time accepting her physical appearance for almost two decades of her life.

Nemah Hasan aka Nemahsis is proud of her heritage and often supports political and social movements on her social media accounts.
Alongside her friend Moxeb, Nemah sports cool streetwear labels such as Eytys, I.Am.Gia., and MISBHV.
The duo is a true fashion inspiration for young females, especially Muslim women.