Noah Beck
Noah Beck is an American influencer know for his Tik Tok account, where he posts dancing videos, lip-syncs, and comedic sketches.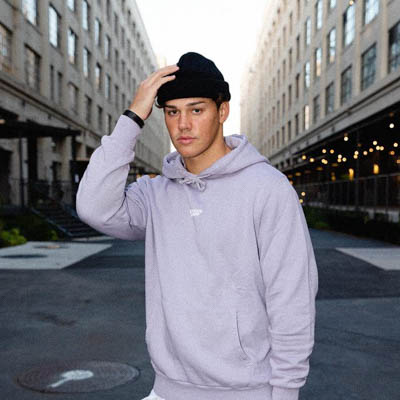 Full name: Noah Beck

Birthday: May 4, 2001

Birthplace: Arizona, United States

Occupation: influencer, public figure

Social media: Instagram YouTube Tik Tok
In 2020 Noah became of the most followed creators on the platform, and he moved with other influencers to collaborate in their house, "Sway House" in Los Angeles.

In the same year, he started dating another famous Tik Toker, Dixie D'Amelio, after months of denying and hiding their relationship.

Noah attended the NCCA Division 1 level, where he played soccer and participated at the University of Portland, where he was also recruited into the soccer team.

Last year the influencer reached over 18 million followers on Tik Tok, 700.000 subscribers on YouTube, and 6 million on Instagram.
External Links