Online Presence Management
Online Presence Management is the process of monitoring and gaining visibility and awareness for a professional or personal brand online. The online presence is the brand's footprint all over the internet (web and social). When managing the online presence of a brand we want to generate brand awareness, visibility, traffic, engagement and many more.
General Information
We all leave a digital footprint. Even brands do, especially brands. Almost every person has an email or searched something on the internet at some point. That was the first digital footprint. That was the sign of an online presence.
Online presence doesn't relate only to big brands, but can also refer to personal brands and professionals that have an online business. Some mistaken that online presence is reserved for big brands and companies.
Web presence isn't something that should be forgotten or left behind. It is highly important because it can keep a relationship with the target audiences. For small business owners (SMBs) and freelancers, managing the online presence and the web reputation is highly important.
Online presence management includes lots of strategies to be successful: social media, content marketing, SEO, advertising, blogging, reputation management, web design and development, plus many more elements of online presence depending on the brand's digital strategy.
What are the benefits of having an online presence?
Reach more people: Going public gives the brand a chance to attract a wider audience.
Let people find the brand: Since online marketing evolved so fast and you can find everything online while staying home, walking or staying in line to the grocery store, getting your business online will make it easier for people to find out where you are and what are your products.
Build brand trust: If you decide to create a business online, share information by building a website, starting to use social media marketing, and create local listings, then people's trust will increase. Any social proof (reviews, social media accounts, comments) is a good indicator of consumer trust. Trust is a top buying consideration.[1]
Increase credibility: Consumers are savvier nowadays, more rationals, smarter and harder to convince. They do more online research that ever and trust what other people think more. Imagine if they search for your brand and don't find information online, what will happen there? You'll be forgotten.
Having an online presence means being vulnerable to the public eye and able to manage the appearance of the brand. It matters what it said online, how we process personal beliefs and don't let them interfere with the professional life so it doesn't affect the business.
How do you manage online presence?
To have successful online presence management, it requires some work and dedication.Building solid marketing plans and implementing online strategies will help the process go smoother and driver good results. The steps for managing the online presence are:
A search engine optimized website: Test the company's website and fix any technical issues. It is important to have a user-friendly and performant site.
Update information on local listing platforms: Creating a local page for the brand on sites such as Yelp, Google My Business can generate a powerful online presence.
Be present and consistent on social media: It's important to stay connected with the audience on social media. Social signals can influence SEO[2]. Social media for generating online presence is like a moth to a flame.
Respond to reviews: At some point, it might happen that somebody will share negative reviews about the brand. It times like those, we should take the time and answers. Better said, no matters if it's a negative or positive review, we should get those people thanks and an appropriate answer to respond to their needs.
Make better business decisions: Look at the overall picture of your brand, see what people say about it, listen to them and make business decisions based on their feedback. Their feedback is free and honest. Take advantage of that.
Relevance to Online Reputation
As mentioned before, online presence management is connected with reputation management. Having difficulties understanding the last one? Reputation management is the process of understanding how people see a business, what they say, making sure to maintain and deliver a positive experience to clients.
Crisis management requires a strong reputation to support the business at such difficult times.
The reputation of a brand can be driven by reviews, comments, written articles, press releases, video reviews, social media posts, bad publicity, negative SEO, negative PR and so on.
To keep a positive online reputation requires to monitor negative comments, collect online mentions sentiment analysis, answering to customers' questions or feedback, being proactive on social media, publishing unique content and being consistent in online, building campaigns to support the brand's value.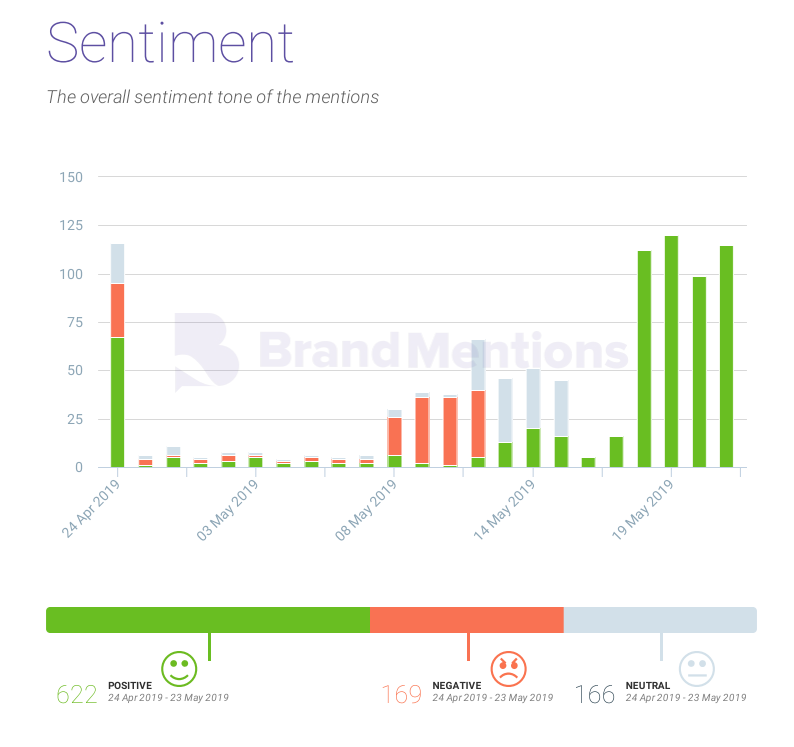 The key to successful reputation management is the ability to maintain and manage an online presence.
External Links
References