PR Reporting
What is PR Reporting?
PR reporting is the process of tracking the activity of a PR campaign throughout the media, in order to assess the marketing efforts and the results of the implementation methods, and activities, in relation to the campaign's objectives.
Public relations activities do not end with the launching of a couple of press releases. The last chapter before closing the book is all about PR reporting.
The PR industry has come a long way. From PR clipping to real-time monitoring data online throughout various media databases.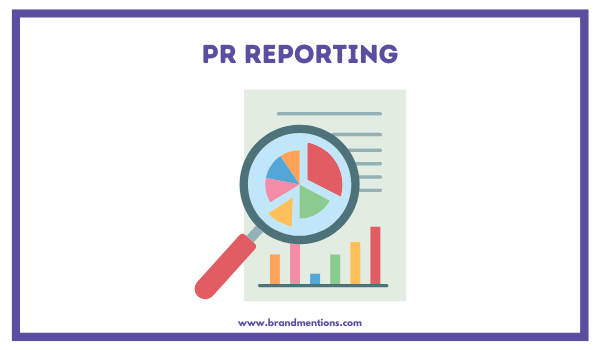 Why is PR Reporting Important?
With the vastness of media coverage out there, 2022 marketing is becoming increasingly difficult. It is almost impossible for a company to assess the impact of its PR and marketing campaigns without analyzing the relevant PR metrics or KPIs(especially when it comes to proving the ROI of their work over a specific time period).
Brand monitoring software solves this issue by offering companies the opportunity to easily track and report brand total mentions, identify positive and negative sentiment analysis, discover consumer insights, measure brand awareness, and social influence, or protect brand reputation.
Reputation management techniques also require PR reporting tools since monthly reporting or quarterly reports reveal otherwise hidden clues about the health of a brand's reputation. Crisis management is a simple task when you have a brand monitoring platform to keep you updated 24/7.
Regarding web mentions, diving into PR reporting offers brands the opportunity to strengthen their SEO tactics. By identifying web mentions on strong domain authority articles and transforming them into backlinks, a brand can increase search engine positioning and implicitly website traffic.
Additionally, media analysis is great for both market and competitive intelligence research. Companies can now easily identify the marketing strategies of their competitors and the behavior of their audience.
Media monitoring tools like BrandMentions are designed to deliver all of this. Click here to start your 7-day free trial.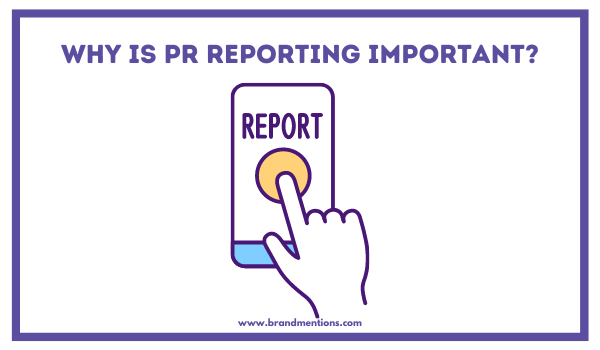 What does PR Reporting Require?
Any PR professional is aware that In order to create successful campaign reports, you first need a PR tool.
The first step you should take after acquiring one of the existing reporting tools is to create your monitoring project.
This is where you choose the keywords you want to monitor. These could be campaign hashtags, brand names, social media handles, or product names.
After this, you choose the geographic areas relevant to your campaign, and the online sources you wish to monitor.
Your project is now ready to start the social listening process. With BrandMentions, you can tweak your project in detail, in order to get the most relevant results.
After the platform has finished retrieving mentions, you can see your web & social media monitoring results.
Alongside the number of media mentions, you can also access key metrics of your campaign.

The PR dashboard offers analytics about the target audience, total impressions, engagements, and reach, total mentions over time, sentiment analysis, and more.
You can create customized reports that you can share with the leadership team.
This valuable knowledge base is a great way to find out what social media account can be considered suitable for influencer marketing, based on the volume of mentions and interaction with the brand's social accounts.