Performance Tools Brand
Performance Tools is a brand belonging to Willmar Corporation.
This company was founded in 1971, in Renton, Washington. The company supplies retailers and distributors in North America by providing quality tools, services, packaging, and product support. It has become one of the biggest distributors of professional tools in North America.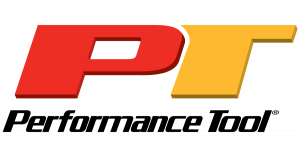 General Information
Trading under the brand names of AirTIGHT; Performance Tool; Performance Tech; Mechanics; Project Pro and Northwest Trail, Willmar Corporation provides an extensive range of quality automotive tools. The focus on service is providing as much as a customer asks for from their extensive range of products and services.

They offer a selection of:
Sockets, wrenches, and screwdrivers
Hydraulics and other items
Grease guns and accessories

Willmar Corporation's mission statement is: "To be a market leader through a dynamic approach to our customers needs by providing superior service and quality products through a highly motivated team."
External Links