Personal Online Reputation Management
Someone's reputation is an essential asset; having a positive reputation will open doors and give opportunities for a new job or even a promotion.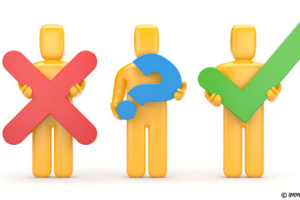 General Information
Personal reputation can make a difference between securing a job or facing the blacklist of people who are not beneficial—having a good reputation matters.
It is always essential to think about what people are going to see when they google your name and see what pages you are involved in, what is your activity on social media, and what groups are you part of. This factor will reflect your behavior and what you do.
What are the benefits of managing your reputation?
A positive personal reputation online will bring opportunities and protect you from negative press and reduce the possibility of a personal crisis.
Online reputation management is working on your behalf to counter the negativity around yourself and protect your name across the internet. Starting to manage your reputation as soon as possible is perfect for improving your online presence and activity, putting you in a beneficial light.
What is the impact of search results on a personal reputation?
Negative results are usually a considerable downgrade and worry for someone, so positive search results on the first page can influence the perception of someone who wants you in their company; you can trust them as a right and confidential person.
On average, executives say that 49% of the company's reputation is attributable to its CEO's reputation.
Social recruiting is growing fast, and all companies are using them in one form or another.
95% of recruiters use LinkedIn to find candidates.
Plus, 84% of businesses are using social media to hire new employees.
It's also worth knowing that 70% of employers are using social media to screen potential candidates. And 57% of employers are less likely to interview you if they can't find you online.
Taking control of what people are going to see when they look up your name on google, it can be beneficial to control your narrative. You can also protect yourself from being called out on old content you made a long time ago.