Peter Shukoff
Peter Shukoff (known as Nice Peter) is an American comedian, internet personality, and musician. He is self-describing himself as the 'Comic/Guitar Hero.'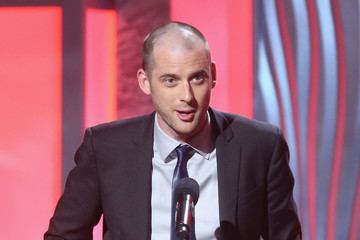 Full name: Peter Alexis Shukoff
Known as: Nice Peter
Born: August 15, 1979 (age 41) Rochester, New York, U.S.
Genres: Comedy hip hop, nerdcore
Occupation(s): Internet personality; comedian; singer; songwriter; producer
Social media accounts: Instagram YouTube Second YouTube channel Twitter

He is best known for his comedy YouTube channel (NicePeter) and his series made together with Lloyd Ahlquist, called Epic Rap Battles of History.
In 2016 Peter reached over 2 million subscribers. He has two channels NicePeter and Rap Battles of Historys, which have more than 17 million subscribers.
The day after he hit one million subscribers on YouTube, Peter has named the channel G4 the king of dot comedy.
Peter made an appearance on The SpongeBob Movie: SpongeBob Out of Water as a surfer eating Krabby Patties and wrote the film's rap battle.

External Links:
https://ideas.fandom.com/wiki/Peter_Shukoff