Princess Iman bint Abdullah
Princess Iman bint Abdullah is an Arabic princess born on 27 September 1996. She is the first daughter and the second child of King Abdullah II and Queen Rania of Jordan. Princess Iman is a member of the house of Hashim.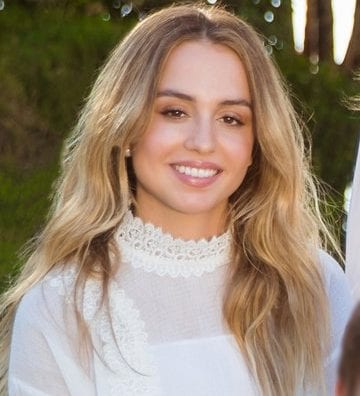 Born: 27 September 1996 Amman, Jordan

Father: Abdullah II of Jordan

Mother: Rania Al-Yassin

Iman's family portrait is completed with one elder brother, Crown Prince Hussein and two younger siblings, Princess Salma and Prince Hashem.

The Jordanian royal family which the royal princess is part of have ruled since 1921. Iman, queen Ranias lookalike daughter, showed support for her royal family's project that encourages youth to become more active and do more sports. She is also involved in work with orphans, being involved in projects that offer different school opportunities.

As a teenager, she accompanied her mother, the royal queen Rania, on official visits to Japan, UK, France, Italy or China. Rania and princess Iman are often under the media's eye, as the two Jordan royals  seem to look alike. 

Princess Iman graduated the International Academy Amman, and she won the top female athlete in her class in 2014.

Now, the Jordanian princess is studying at Georgetown University in Washington, D.C.

External Links:
https://en.wikipedia.org/wiki/Princess_Iman_bint_Abdullah https://royalty.fandom.com/wiki/Princess_Iman_bint_Abdullah