Public Relations Examples
Public Relations Examples:
Nike Pro Hijab Campaign
The ALS "Ice Bucket Challenge"
The World Wildlife Foundation #10yearchallenge
Facebook Paris Support Profile Picture
Netflix's "Wanna Talk About It?" Campaign
Google's Fight Ebola campaign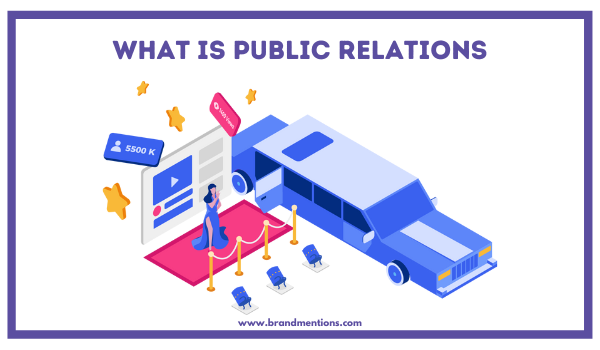 What is Public Relations
Public relations or PR is the process of an organization or a brand communicating or relating to its public. This includes customers, employees, shareholders, and even critics.
Public relations campaigns have the power to change the conversation around specific topics without necessarily selling something to the public.
A PR campaign strategizes and manages the release and spread of organization-related information to the public to maintain a positive reputation of the company, organization, or brand.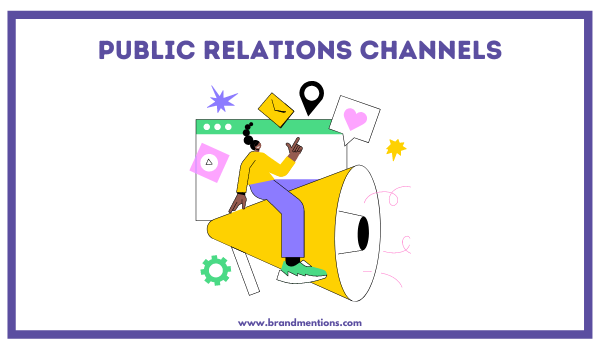 Public Relations Channels
There are many ways in which an organization can spread its PR information to the public.
Such as:
Media coverage - from traditional to digital media, an organization can use national or local news press releases, direct mail, or social media to communicate information and maintain a positive reputation.
Brochures and catalogs - Take-home or hand-out brochures and catalogs can help consolidate brand image with the local community.
Business events - great opportunities can arise from events such as building relationships, gaining exposure, or strengthening mutually beneficial relationships between the company and its prospects.
Speaking engagements - speaking at events can help position your company as an expert in a niche but also offers the opportunity to earn extra coverage for your business from media outlets that might attend the event.
Sponsorships or partnerships - a great way to put yourself out there by supporting a cause or another organization. This allows your brand to be seen by the public in a positive light but is also a great way to showcase your brand's products in an ethical way.
Employee relations -many companies, prioritize employee relations as a proven public relations strategy. By building a strong business culture, organizations increase productivity, employee retention, and overall brand reputation.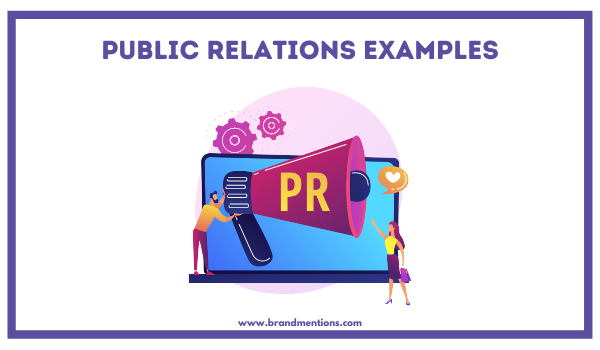 Public Relations Examples
Some of the best PR examples have been crafted by the biggest brands.

The Nike Pro Hijab Campaign was launched at the end of 2017, and it included the release of a bold, empowering video featuring 5 Muslim female athletes who have achieved international success. The video is entitled "What will they say about you". Nike started a culturally rich campaign that paid homage to middle eastern athletes, creating a stronger sense of community and belonging.

The ALS "Ice Bucket Challenge" went viral in the summer of 2014 and 2015 and promoted awareness of amyotrophic lateral sclerosis disease. Although some media outlets called it a publicity stunt, this successful PR campaign managed to raise much more than awareness. The ALS Association announced that their total donations since July 29 had exceeded $100 million.

The World Wildlife Foundation #10yearchallenge showed us how an organization could take advantage of current events to raise awareness for an issue. The WWF challenge used the already popular social media #10yearchallenge to raise awareness and social responsibility on the deforestation impact by showing pictures of the same rainforests ten years apart. This is one of the public relations examples that can inspire your next campaign.

Facebook Paris Support Profile Picture was a digital PR response to the Paris attacks. The social media mogul asked its users to show support using a custom filter that overlayed an opaque French flag over their profile picture. This digital marketing PR strategy has become a routine for expressing support on the social media platform.

Netflix's "Wanna Talk About It?" Campaign turned out to be an appropriate and effective PR move in the midst of a global pandemic. The famous streaming platform teamed up with Instagram to create a series of live videos that tackled the subject of mental health while also creating the initial impression to an audience that there is a community out there for those struggling that actually "want" to talk about it. Using smart marketing and influencer promotion, Netflix successfully promoted and launched the website Wannatalkaboutit.com where they address topics ranging from sexual violence, abuse, mental health, and well-being to self-harm to suicide. The website provides people with information, videos, downloadable guides, and nonprofit helplines.

Google's Fight Ebola Campaign raised no less than 7.5 million $ with its simple yet efficient marketing strategy. They announced the campaign in a blog post and were instantly picked up by the media. They pledged to give $2 for every dollar donated through its site. Additionally, Google donated $10 million to support nonprofits. Needless to say, the campaign was a success. This public relations campaign example resulted not only in support of a selfish cause but also in cementing a positive brand reputation.

There are many success stories regarding PR stunts, including Paramount Pictures' 2017 viral publicity stunt with "The Ring" TV store prank, which currently has more than 21 million views on YouTube.
Depending on an organization's campaign objectives, the functions of public relations will vary. From media representation, crisis management, content development & management, and community relations, to social media marketing.