Shudu Gram
Shudu Gram is the first 3D digital supermodel, created by the visual artist Cameron-James Wilson.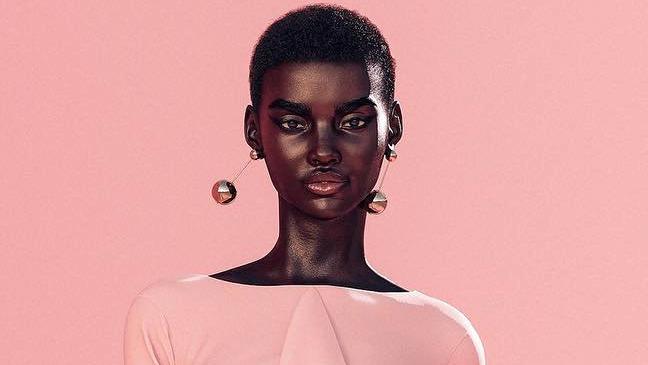 First Appearance:
April 2017
Weymouth, Dorset, England
Occupation(s):
Virtual supermodel

Years active:
2017–present

Social media accounts

Cameron-James Wilson created the world's first digital supermodel back in 2017, using a program called Daz 3D.
Shudu is said to resemble a depiction of the Ndebele people of South Africa.
In February 2018, Fenty Beauty posted a photo of Shudu wearing one of their lipsticks. The post went viral instantly, and everybody wanted to know who was the dark skinned barbie doll.
Later, people found out that the model was not a real person but rather a 3D human model.
WWD (Women's Wear Daily) - often referred to as the "Bible of fashion" alongside Wilson brought into digital reality Shudu Gram's very own fashion editorial.
Shudu also worked with Cosmopolitan, Vogue, Balmain, Smart Car, and more.
Her Instagram account is growing every day, with a present 218k followers who are either amazed by her beauty or have mixed feelings about her surreal existence.

Although the impact Shudu has had on the fashion industry, Wilson's creation has also received its share of criticism. For example, the British writer Bolu Babalola called Shudu an image "contrived by a white man who has noticed the 'movement' of dark-skinned women."
Wilson thinks that all controversy is a good conversation starter and that Shudu brought the conversation about black women in the fashion industry back on the fair payment discussion table.