Social Media Crisis
A social media crisis is an unexpected adverse event that can affect your brand's reputation and business operations. Even one negative comment or complaint can cause your brand identity to spiral out of control.
You will be one step ahead if you know what constitutes a social media crisis. So, keep these in mind:
Social media crisis caused by insensitivity
You should be aware that insensitive comments are among the most common causes of a crisis on social media. A social media crisis could rapidly escalate if your brand is not in touch with its customers on what matters the most to them. An inappropriate comment can harm your online community.
Another well-known cause of social media crises is consumer or customer criticism. A bad review, negative feedback - customer criticism may come in various forms. It can be about the product's or your services' performance, how you handle some situations, or related posts, you've made on your social media platforms that they find offensive.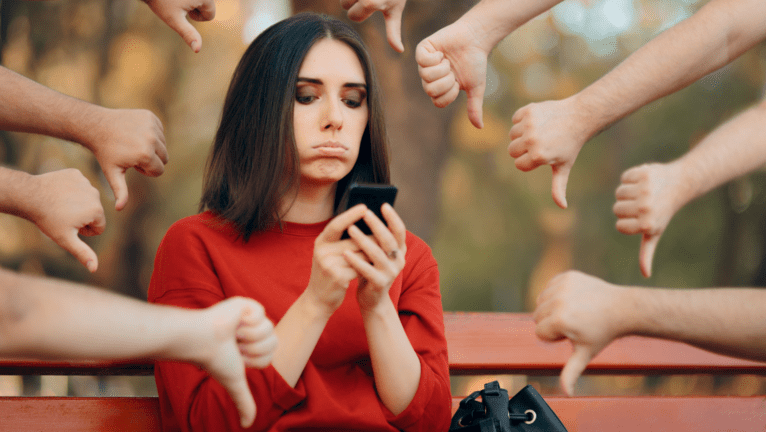 If your products fail, you are prone to get negative feedback. It's enough that if one person has a negative experience with your product and posts about it on social media, others may come out and say the same thing happened to them.
No matter if they are intentional or not, employee errors can lead to social media crises. And while you cannot avoid these kinds of mistakes, it's essential to know how to react and correct them rapidly.
Broken links or website outages
Website outages or broken links can happen, but they can become serious issues for your audience, users, or customers. This social media crisis often occurs when special offers are available (for a limited time). Remember, in this situation, you'll need to respond quickly with an apology and solution to save face. Some may even think you did this intentionally to avoid too many sales at a lower price or free downloads.
Worldwide events can lead to crises - landslides or pandemics, war, conflicts - any of these can affect how you respond and adapt to the needs of your audience, so you should stay alert to news of world events and respond in sensitive and empathic ways. A social media crisis can take many forms, including a (public relations) PR crisis, a potential crisis, or the impact of fake news. Therefore, monitoring social media closely and having an action plan to address any issues is essential. This includes steps to address the crisis and internal and external communications with stakeholders.
Always establish a social media policy
Ensure a well-documented social media policy. When you set clear guidelines on what and when to post (your and your team), you reduce the chance that someone may misbehave and ruin your social media presence.
Use all the available tools - invest in social listening services
To anticipate possible concerns, use a monitoring tool. When done correctly and consistently, social listening can help prevent problems from developing into major crises. You may learn how people feel about your brand by paying close attention as you listen. Over time, you'll learn to distinguish between complaints and a major shift in public opinion regarding your company. In addition, you'll also notice that right away if brand mentions start to spike rapidly.
Stop scheduled posts from being posted (and change the strategy for the next few days)
The next right move is to pause all the scheduled posts. Analyze the situation and only post content that will help things become better.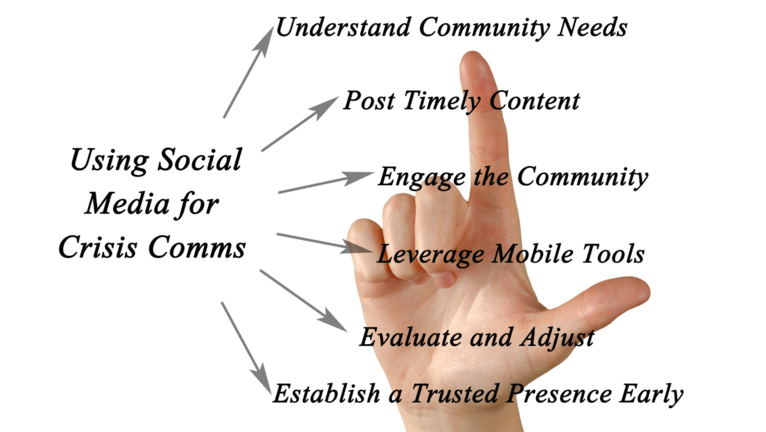 Develop a crisis management plan
Crisis management implies having a plan before you need it because you will promptly act before things worsen. And even if you have a plan, it's crucial never to expect you'll solve the issue too fast. As a first point, this can be as simple as acknowledging a problem and letting people know that more information will be coming soon.
What should you include in your social media crisis communication plan? Here are a few social media crisis management tips:
All the resources that will help you to distinguish between an actual crisis and a disgruntled client
Plan on how you'll communicate what's happening to your team
Determine what each department in your company will do to manage a social media crisis.
Think of the approval process for the content passed on to your social apps.
Social media policies may differ across organizations and industries, but several common elements are usually included:
Create clear guidelines for social media usage
Establish standards for your social media accounts and information for your team's postings
Make sure you are up to date with copyright rules (for sharing other's people work and content)
Be sure your brand voice is recognizable across all platforms
Implement escalation measures
In addition, it's essential to communicate your policy to all employees, your team, etc.
Regarding customer care during a social media crisis, prioritizing customer experience is vital. Social media marketers must act quickly to address customer concerns, offer solutions, and reassure them that they treat the issue seriously. Influencer marketing can also be crucial in rebuilding customer trust and loyalty following a crisis.
Content marketing is a primary element of any social media strategy, particularly during a crisis. Companies can use their social media channels to communicate with customers and share information about the crisis while providing relevant and engaging content that helps keep customers engaged and informed.

In conclusion, digital marketing is critical in managing social media crises. By staying on top of market trends, leveraging influencer marketing, prioritizing customer care and experience, and deploying effective media strategies, companies can weather even the most challenging social media storms and emerge stronger on the other side.
References
Determ, 4 Examples of Social Media Crises that Could Have Been Prevented, https://www.determ.com/blog/social-media-crisis-examples/