Social Media Influencers Impact
Social media influencers impact means the capacity of social platforms to reach out to a big audience on Instagram, Facebook, Snapchat, etc. Most of the time, influencers have a very loyal and devoted audience, and their followers put a lot of trust in their words. According to a Nielsen survey, 92% of customers trust an influencer more than an advertisement or traditional celebrity endorsement.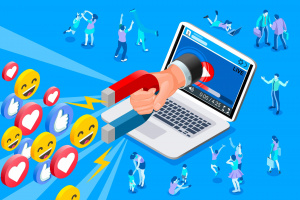 General Information
Brands are now making partnerships with influencers to sell a product or a service because the public tends to trust the words of a person they admire, and the selling seems more personal and friendly than if the offer came from a company without a face. If an influencer presents, a product is seen as more favorable and more friendly.
A survey by Twitter has shown that nearly 40% of Twitter users say they purchased a product immediately after a social media influencer tweet. Furthermore, it showed that 49% of users rely on recommendations from influencers on Twitter, which is slightly lower than if friends recommended that product (56%).
Social media influences have the power to increase the following of a brand, and the sellings through a good advertisement. They can boost your presence in social media and across other competitors.
Ways to contact and make a partnership with influencers:
Figure out who suits your brand and works in the same industry. Find a way to contact them. It is unlikely that social media influencers will cooperate if they do not make a profit from it. Establish a consistent relationship and work together. That includes giving instructions (e. g. putting forward designs or advertisements as part of a campaign) and leaving freedom for the influencer's creativity.
External Links
https://www.bigwavemedia.co.uk/blog/how-social-media-influencers-affect-your-life/