Somya Daundkar
Somya Daundkar is an indian Tik Toker and social media influencer.
Her content is based around dancing videos and lip syncs.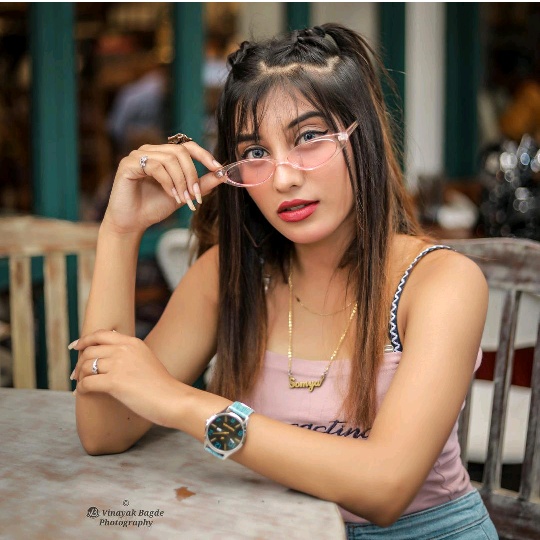 Full Name: Somya Daundkar

Birthday: 12 September 2001

Birthplace: Pune, Maharashtra, India

Occupation: Tik Tok star, influencer

Social media: Instagram; Tik Tok

Somya is one of the most famous content creators in India. She went viral quickly because of her creative choreographies and sharp lip syncs.

Somya Daundkar mentioned that she used to take 100 retakes for one TikTok video. She met TikTok stars like Lucky Dancer, Faizal Siddiqui,who motivated her to create more creative content. She has over 11.7 million followers and 423.4 million likes on TikTok (as of March 9, 2020).

She also has over 909K followers on Instagram. She uploads her TikTok videos on Instagram as well since she joined Instagram on June 11, 2018. She mostly uploads comedy content on her Instagram.

Her knowledge of dancing inspired many other artists to try and follow her dancing routines. Somya competed in an Indian show called 'Dance Plus 3,' but unfortunately, she didn't make it to the finals. Later she pursued dancing online.

Somya Daundkar belongs to a Hindu family. Somya always talked about her family in interviews but she never said their names. However, she said in an interview that she has a sister named Doll Daundkar who is also a rising TikTok star.

She said in an interview that her hobbies are travelling and acting, and she loves biking. The TikTok star is also a cuisine lover and loves exploring various types of food.

She does not have a YouTube channel but she is planning to open one soon.
External Links:
https://worldfamoushub.com/somya-daundkar-ticktok-bio-wiki-age-height-boyfriend-family/