Sorav Jain
Sorav Jain is an Indian digital marketing expert, speaker, trainer, author, and entrepreneur.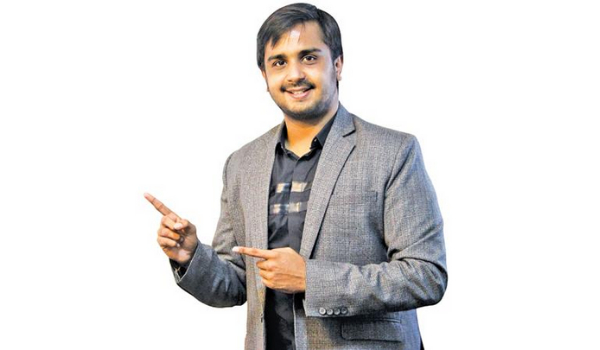 Full name:
Sorav Jain
Occupation(s):
Digital marketing expert, Instagram influencer, Author, Trainer, Entrepreneur

Years active:
2011–present

Social media accounts
Sorav Jain started his career at the age of 17 as an SEO executive.
The Loyola College alumnus also has a Master's degree in International Marketing Management from the Leeds University Business School.
Sorav runs his own award-winning social media and digital marketing agency called echoVME.
Jain and his team have helped over 70 brands and businesses enhance their marketing game. His client list evokes big names like Bosch India, Genpact, Ramco, Bobcat, Nippo, and many others.
His Instagram is packed with creative tips and tricks in the form of lives and reels.
Through his social media channels, Sorav also promotes India's first agency-based digital marketing Institute - Digital Scholar.
On Instagram, Sorav is followed by 235k marketing aficionados and more than 110k people subscribe to his YouTube channel.
With more than 10 years of experience, Sorav Jain is a true polymath.
Alongside digital marketing and social media marketing, Jain has trained more than 100,000 professionals in personal branding, lead generation, social media for business, and Facebook advertising.
Jain is an entrepreneur who knows how to inspire and help people achieve their marketing sales goals.

Reference: