Twitter Headquarters
Twitter Headquarters can be found in San Francisco, California, U.S. The official address is 355 Market St #900, San Francisco, CA 94103.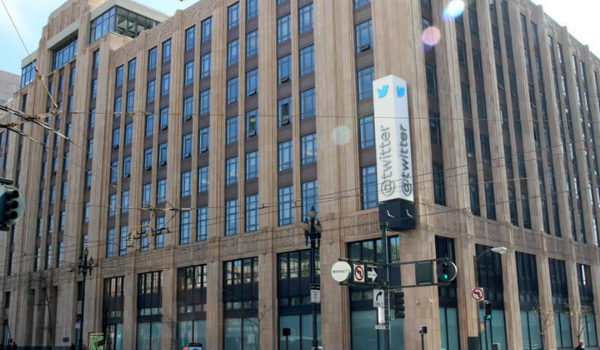 General
Twitter is one of the most used social media platforms of our time.
Created on March 21, 2006, and released in July same year, Twitter has always had its headquarters in San Francisco, California.
Twitter started as a service where an individual can communicate with a small group through an SMS-like platform.
In 2010, the company rolled out the "New Twitter" edition that bought important updates like media sharing, @metioning, and retweeting.
Announced to be the 10th most downloaded mobile app of the decade, from 2010 to 2019, Twitter currently has over 396 million users
Twitter Headquarters Info
Situated in a spacious Art Deco building originally built in 1937, the 480,00 square feet office space was designed specifically for Twitter, back in 2014.
Roughly 1000 employees roam Twitter's corporate 7 stories East Bay building.

In November, co-founder Jack Dorsey resigned as CEO and was succeeded by technology chief Parag Agrawal.
With many changes addressed, the company seems to expand its office space in the bay area by continuing to lease office square meters, despite the fact that most of its employees work from home since the pandemic started.

Twitter is proud of its real estate and workplace strategy that offers them maximum flexibility in the future.
Besides its official corporate office address in San Francisco, U.S. Twitter offices are also located in Atlanta, New York, Los Angeles, Sunnyvale, and other US cities plus 19 other countries.