Types of Online Communities
There are 5 major types of online communities categorized by their purpose.
General
As human beings, we grow up and spend our entire lives in social communities. Whether we are talking about family, friends, work, play, or professional aspects of our lives, we constantly interact with the people in our networks.
Once online technology became widely available, the social aspect of our lives exploded in terms of variety and frequency.
Therefore, online communities represent virtual places where groups of people share common interests, find solutions to their problems or
There are many types of communities, but we can narrow them down by classifying them by purpose.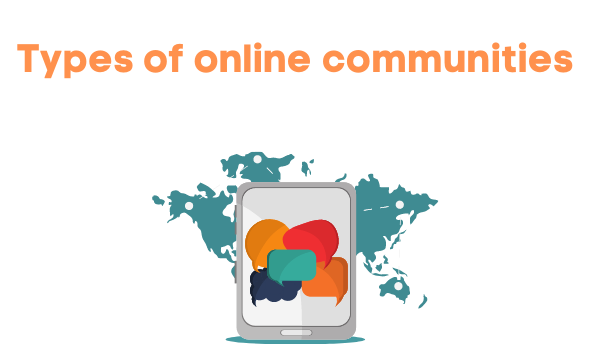 Types of online communities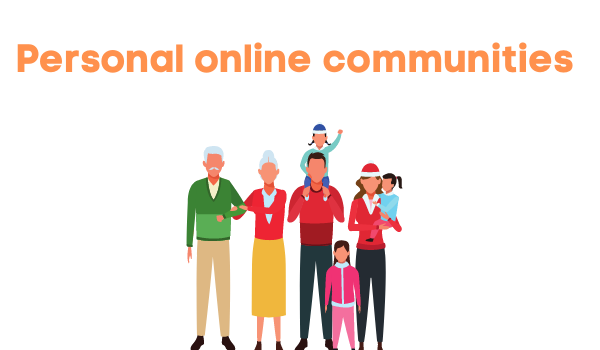 Personal online communities are primarily represented by social media platforms that allow people to share their private lives, make new connections, and engage with friends and families.
Members of online personal social communities engage and interact with one and another via social networks. Thanks to online communities, members can keep themselves up to date with the latest community social news.
Personal online communities are podiums of expressing thoughts and opinions from politics to fashion.

Examples of personal online communities: Facebook, Instagram, Twitter, TikTok, Snapchat.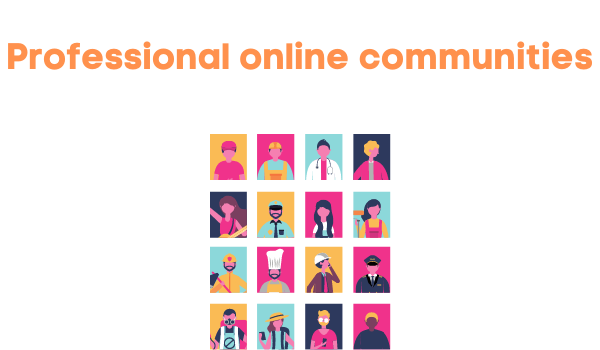 Professional online communities are all about networking amongst professionals and industry specialists.
Professional community members are looking to expand their connections, expand business opportunities, or find new jobs.
Some online communities are focused on professional support and education.
These types of online professional communities offer their members the possibility to obtain more knowledge on their field while allowing others to become community leaders. By answering questions and offering solutions or knowledge, members can add value to their online community.

Examples of professional online communities: LinkedIn, Xing, Opportunity, Jobcase.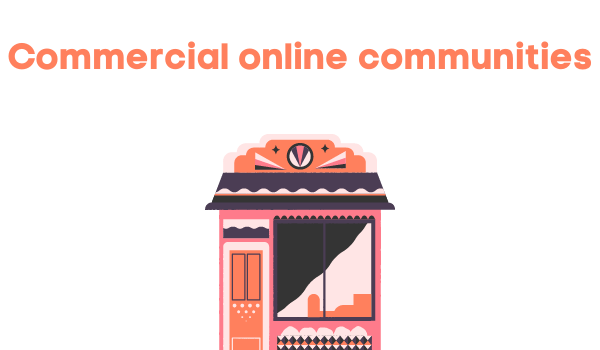 Commercial online communities represent brands' community courtyard.
Besides being an online space for companies to offer their goods and services, commercial communities help brands build authentic relationships with customers.
Social media marketing plays a big role in forming commercial online communities from small to big niches, all throughout online platforms.
In these types of online communities, companies have the opportunity to reap the benefits of customer experience sharing and create fitted community management strategies for their business and audience.
Combining customer feedback and customer stories, brands can work on securing customer loyalty.

Examples of commercial online communities: Sephora Beauty Insider, Glossier, GoPro.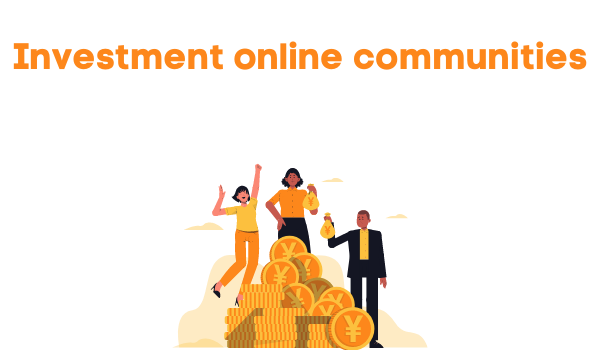 Investment online communities are the type of communities that focuses on finding resources for the expansion of certain actions.
The resources can be monetary but also social. For example, non-profit organizations use the power of social communities to raise awareness of their causes. They can create crowdfunding programs, event community groups, or advocate communities.

Examples of investment online communities: WWF, Red Cross, SumZero, local fundraising groups.

Play communities address human leisure time. More specifically games.
There are around 3 billion game players around the world.
Play communities have endless sub-niches that offer their members a sense of camaraderie and belonging.
Depending on the community type, members can be encouraged to participate either virtual or physically in community events.
For example, action communities are more likely to get together in physical space than advocate communities.
External links: