View Instagram Without Account
To view Instagram without an account is a little tricky but not impossible. You won't be able to browse Instagram home feed, but you can see other users' profiles, as long as they are public.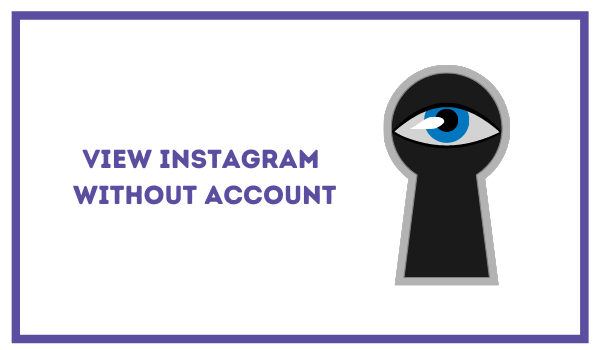 There are two ways to view Instagram content without an Instagram Account.
View Instagram content via Instagram browser without login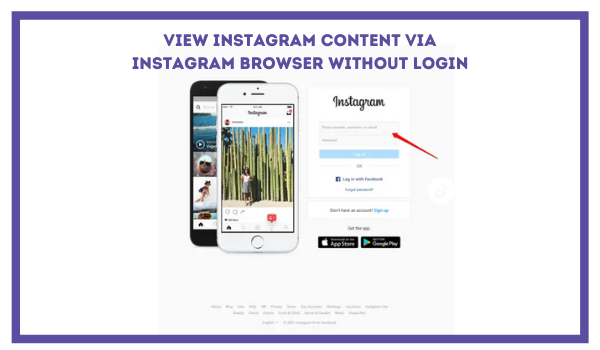 Normally, Instagram doesn't allow viewing posts without logging in.
But there is a little trick you can use to go around Instagram's gated wall.
To access Instagram without login in you just have to type the Instagram website URL in your browser followed by the account's username.
Example: "www.instagram.com/brand.mentions"
This implies that you already know the username whose profile you want to view.
There you go, you can now see their Instagram profile.
Of course, this is only applicable to public profiles.
View Instagram content via a third-party Instagram software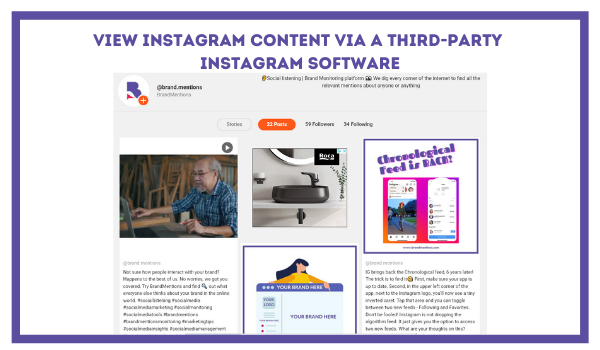 Using an Instagram viewer is a great way to have access to Instagram profiles, without leaving any trace.
An Instagram viewer allows you to browse users' profiles and even look at Instagram stories anonymously. The only requirement is that they are not private profiles but public Instagram accounts.
Here is what you can see on someone's Instagram page:
Profile name, profile picture, bio description, and links
Total of followers, and following

Some Instagram profile viewers are even capable of downloading Instagram stories and highlights, viewing tagged posts, and even checking out related profiles.
There are many Instagram viewers from which to choose.
But be careful when you choose a story viewer not to give the platform any personal information. Some of them collect data for other purposes.

So here is what you can do on Instagram without logging into your IG account:
View publicly available profiles
View and access bio links
See the totals for posts, followers, and following.
Viewing and downloading photos, videos, and Stories.
Viewing comments on posts.