Was YouTube a Dating Site
Yes, initially, YouTube was designed to be a dating site.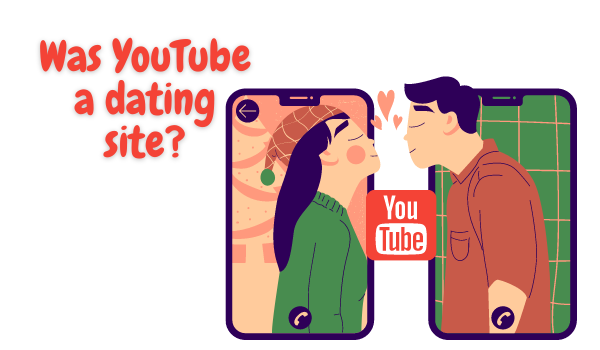 Launched in 2005, the video social media platform was founded by formal PayPal employees Chad Hurley, Steve Chen, and Jawed Karim.
In a 2016 South by Southwest conference co-founder Steve Chen revealed that YouTube was originally designed as a video-dating website. It even had its own slogan: "Tune in, Hook up."

YouTube was intentionally registered as a domain on February 14th, 2005.
The idea was for single people to upload introductory videos of themselves describing what they are looking for in a partner.
The three co-founders even tried paying 20$ on Craiglist to any woman who agreed to upload a dating video on YouTube.
Five days from its release, no video had been uploaded on the platform.

Ambitioned to make it work, Chad, Steve, and Jawed decided to drop the dating aspect and open up to any type of video uploads.
In April 2005, Youtube uploaded its first official video -Karim's Me At The Zoo. The rest is history.

Within a month, the site was welcoming over 30,000 viewers a day.
At the end of its first year, YouTube was receiving 25 million views and seeing 20,000 uploads every day.
What made YouTube a hit was the virality of the videos uploaded on the platform.

Today, video content from DIY to professional music videos is uploaded on YouTube with an unbelievable recurrency. Four hundred hours of video are uploaded to YouTube every minute worldwide.
On the 13th of November 2006, Google bought YouTube for 1.6$ billion.
In 2020, YouTube's advertising revenue accounted for approximately 10.9 percent of Google's total revenue.

References:
https://www.statista.com/statistics/289659/youtube-share-of-google-total-ad-revenues/
https://www.dailymail.co.uk/sciencetech/article-3493884/YouTube-started-life-dating-app-founder-reveals-site-singles-upload-video-themselves.html