What Does a Content Marketer Do
The job of a content marketer is to provide the audience content they'll value.
Content marketing, as a marketing strategy has become one of the most powerful ways of connecting through organic search.
Successful content marketers produce content that appeals to the audience's interests while showcasing the business's product or service without selling it overtly.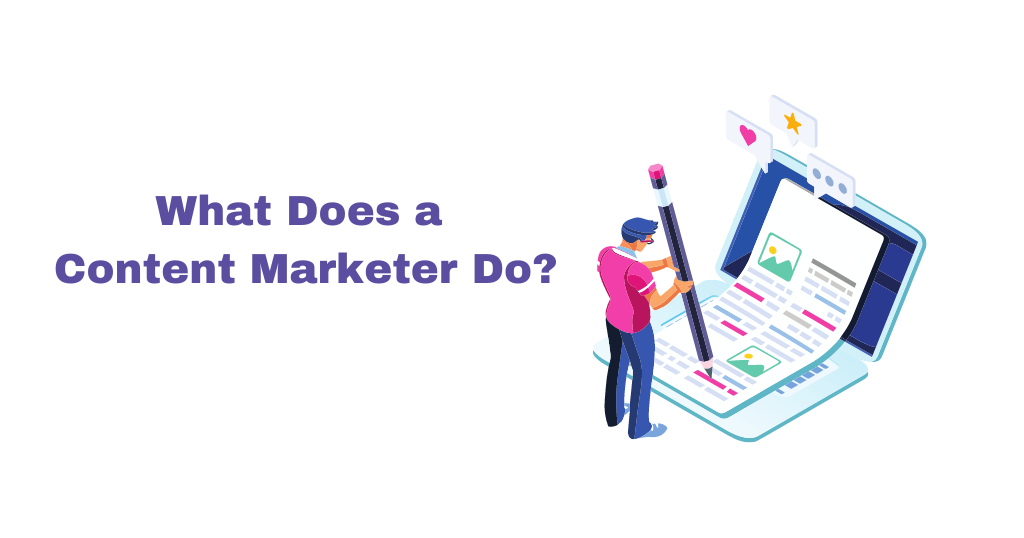 Simply put, the content marketer's assignments are:
Learning what their audience values
Finding means to appeal to them
Create content that connects
Analyze data - discover what content drives the audience in

At a more in-depth glance, the content marketing manager's job is as vast as the sea of digital marketing creation is.
Taking it from the top to the bottom of the sea, here are the must-have skills of a content marketer:
Research: being able to compress hours of research into content an audience can read in minutes is a valuable skill for a content marketer.
Writing skills: there is no way to go around this. To create valuable content, a content marketer has to have excellent writing and communicative skills.
Digital marketing: Part of a marketer's job is juggling SEO, social media practices, applications of digital advertising platforms like Google and Facebook, and basic email marketing.
Organized mindset and work ethic: content marketing involves having strong organizational competency and a clean strategy especially when it comes to creating editorial calendars.
Depending on the marketing budget and strategies, the variations of digital media produced by the content manager can have many shapes and forms. They could be blogs, banners, social media campaigns, newsletters, how-to-videos, you name it!
The important thing here is that even though not all content marketing managers physically produce and publish each piece of content (many of them will only be dictating the direction and overseeing a team of creatives), they are to be held responsible for everything that comes out of their hands into the content marketing world.