What Does a PR do
A PR specialist is in charge of a company's brand reputation management, meaning how customers, employees, and investors perceive the company.
General Information
PR specialists take care of the company's public image. They are professionals in charge of planning, creating, and applying PR strategies to establish and maintain the brand's image. They develop and nurture the company's corporate identity and image using signs and logos.
In some companies, they can supervise the marketing staff and PR teams to monitor the advertising activity and ensure the marketing campaigns are compatible with the brand's image.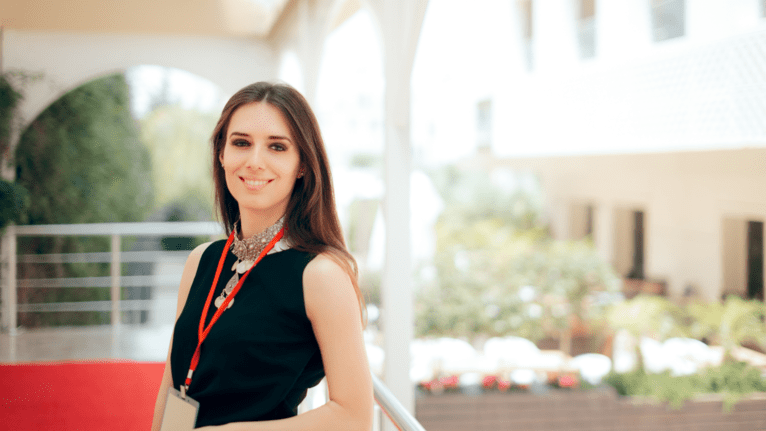 In order to fulfil their responsibilities, a PR specialists communicate efficiently with the sales department, providing vital information helpful in establishing a relationship with the public.
Moreover, the PR specialist may be in charge of newsletters, arranging interviews, and everything that is a form of public contact.
PR requirements and qualifications
To occupy this position, a candidate should have a passion for public speaking and excellent leadership, presentation, and communication skills. Typically, a PR professional needs a Bachelor's degree to occupy this position in a company.
Required qualifications
Bachelor's degrees/BSc in PR, journalism, communications, or any other relevant field
Previous experience as a PR (experience with brand awareness, creating public relations strategies, public relations management, writing press releases)
Experience with social media and PR campaigns
Experience with editing and copywriting
Most of the time, to become a PR specialist, a person needs a degree (Bachelor's degree in languages, communications, journalism, business administration). In addition to a degree and previous experience in this area, a person aspiring to be a PR needs to have:
interpersonal skills: they communicate and work efficiently with colleagues, employees, and agencies
organisational skills: the PR specialist is an expert in planning, coordinating, and executing PR strategies.
communication skills: they can create and write speeches that promote the brand but influence and inspire public opinion.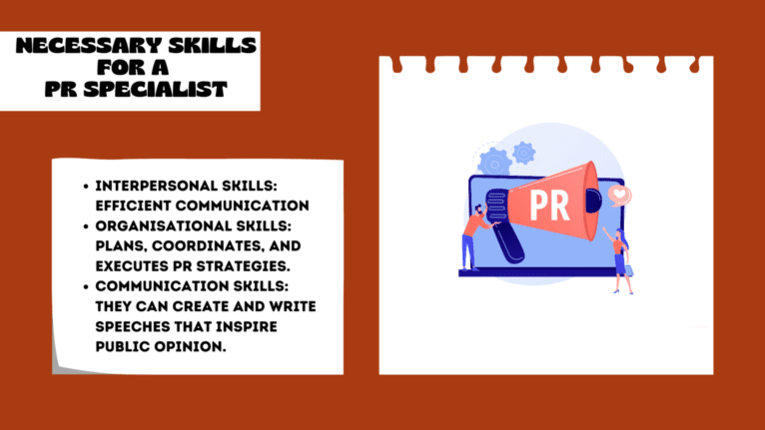 Responsibilities of a PR specialist
Generally, a PR specialist is in charge of establishing and sustaining a positive public image of your brand. PR specialist job description includes various responsibilities as follows:
Representing the company as the first contact for media queries
Creating public relations strategies (PR strategies)
Improving the company's voice offline and online
Creating and writing all PR copy, and press releases, speeches
Writing presentations for meetings, conferences, and media briefings
Organizing the company's events: seminars, conferences, fairs
Developing and planning fundraising strategies
Identifying the audience and choosing the best manner to reach the customers
Analyzing target audience's opinion
Conducting research
Following market trends, adapting public strategies according to those trends
Providing effective solutions in times of crisis
Offering effective ways to resolve all external or internal disputes in a peaceful manner
Manages digital and traditional media content production (print, advertising, copywriting, materials for partnerships, social networking)
Monitoring the effectiveness of public relations management and PR strategies
Analyzing the results and communicating conclusions to company's managers
Establishing and nurturing relationships with the most known reporters, professional societies, and consumer organizations.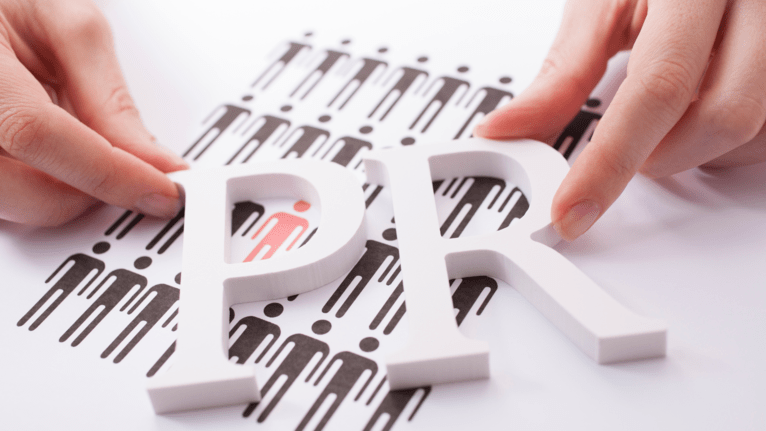 Salary
According to the Bureau of Labor Statistics, a PR (public relations specialist) in 2021 was earning a median pay of $62,800/yr ($30,19 per hour). Moreover, the salary starts from $37,020/yr (starting-level PR specialist) to $124,620/yr (top-level PR specialist).
References
Job Description and Resume Examples, Public Relations Specialist Job Description, Duties, and Responsibilities, https://jobdescriptionandresumeexamples.com/public-relations-specialist-job-description-duties-and-respossibilities/
U.S. Bureau of Labor Statistics, Public Relations Specialists, https://www.bls.gov/ooh/media-and-communication/public-relations-specialists.htm
Career Explorer, Public Relations Specialist Salary, https://www.careerexplorer.com/careers/public-relations-specialist/salary/