What is Marketing ROI?
Marketing ROI (MROI) measures the return on investment from the budget allocated to marketing.
Marketing teams use ROI in marketing to calculate return on investment from the total money companies invest in marketing activities. The acronym for marketing ROI is MROI or ROMI (return on marketing investment).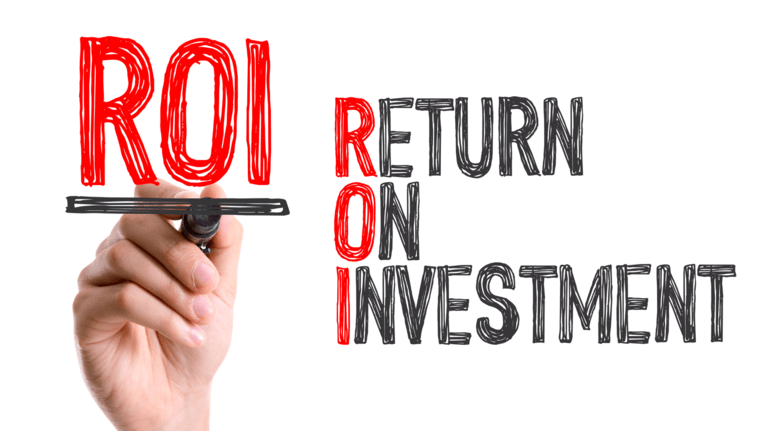 What is Marketing ROI
MROI (return on investment) is used to identify if a company's marketing costs drive revenue/sales growth.
This ROI will mean different things for each company, depending on the marketing strategy and the campaigns a company chooses to adopt.
How do you calculate your Marketing ROI?
MROI is a return-on-investment calculation. Measuring your MROI means determining if your marketing expenses provide results and where to distribute money.
The simplest form of MROI looks like this:

Image source: https://www.semrush.com/
The main goal when measuring marketing ROI is to get a good number - a positive, as high a number as possible. Companies can establish limits for MROI, considering the cost of capital and risk tolerance, below which they avoid making investments. When a marketing program does not guarantee to deliver results, it is not worth investing in it.
What is a good MROI?
Typically, the rule of thumb for MROI is a 5:1, while an exceptional ROI in marketing is at around 10:1 ratio. A negative MROI could mean that a particular project is hard to be justified on financial terms. A MROI below 2:1 ratio is not profitable.
How can MROI be improved?
Here are some tips for improving your Marketing ROI:
Companies should consider leveraging measurements like engagement on social platforms, brand awareness strategy questionnaires, etc.
By determining MROI, you will identify how much you spend on marketing. For example, costs for agency fees, personnel, and the creative department, contribute to establishing the MROI measurement strategy and deciding on metrics included in ROI formulas.
Leverage a platform for marketing analytics
Companies use analytics tools to get insights they can use in calculating formulas, which naturally leads to measuring MROI more accurately and efficiently.
Benefits of using MROI
Improving marketing ROI brings lots of benefits. Marketing teams and companies will experience many benefits from using marketing ROI formulas, as follows:
To justify marketing allocated to marketing
MROI proves that digital advertising, marketing campaigns, and PPC campaigns positively affect a company's profitability.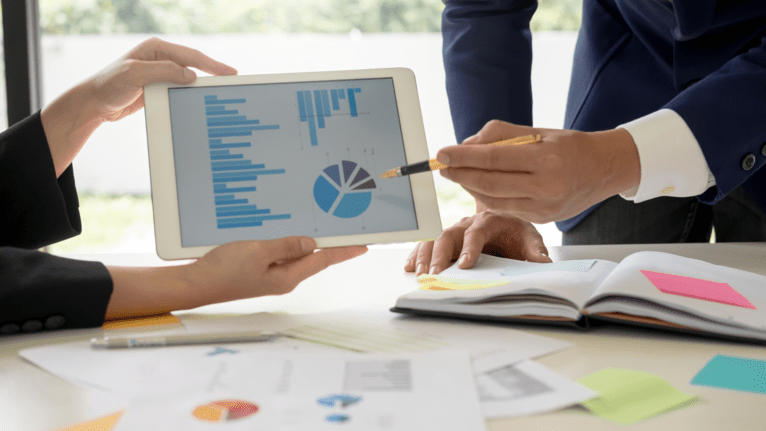 To create budgets in the future
Marketing ROI can help you to decide how and what to spend money on in the future. You can calculate your MROI at the campaign level in order to identify which marketing activity will have a higher return. It helps you to decide what to spend on, creating the budget across media and programs.
To monitor and compare marketing efficiency with the competition
If you choose to monitor competitors' Marketing ROI, you can estimate your company's performance compared to the others in your niche. Typically, MROI is not among public information, so it is not so accessible, but marketers can analyse financial statement data published online.
References
1 Bynder, Definition: What is Marketing ROI, https://www.bynder.com/en/glossary/marketing-roi/
2 Harvard Business Review, A refresher on ROI Marketing, https://hbr.org/2017/07/a-refresher-on-marketing-roi
3 Marketing Evolution, What is Marketing ROI and How Do You Calculate it, https://www.marketingevolution.com/marketing-essentials/marketing-roi
4 Meltwater, Marketing ROI: Definition, Measurement & Improvement, https://www.meltwater.com/en/blog/what-is-marketing-roi