What is Reddit Used For
Reddit is used as a content distributor website mixed with a discussion platform.
The name Reddit is a contraction of the words "read it". So it's safe to say that Reddit is used to share and read content in all its various forms.
General Information
Introduced on June 23, 2005, U.S., Reddit is one of the most interactive and participatory websites out there. It created a community of shared content and thoughts, constructing a distinct culture in the social media arena. Although Reddit is mostly popular in the U.S., the website has 52 million subscribers, more specifically daily active users worldwide. The website is constantly updated with content because people constantly upload information on it, creating engagement around the posts. Besides the fact that Reddit is a sharing platform, the true heart of Reddit lies in the forum part of it, more exactly the comment sections of the posts. The web hosting service has no editors and it relies only on user posts and votes. To prevent spammers, Reddit came up with a system called karma points. Because users on Reddit's users have the option to be anonymous, discussions are very open. You can also find celebrities or politicians using their real names on the website and answering questions just like on any other social network. On the other hand, there are cases in which Reddit's community met offline, participated together for a humanitarian cause or fan meetings.
How Reddit works
Reddit works pretty simply: users submit links, articles, blog posts images, or videos, and other users upvote and downvote posts up or down the feed. This makes the Reddit website a compilation of the most read or viewed content online. The topics are organized into groups called "subreddits" or "communities", building categories like music, books, news, politics, science, movies, religion, video games, sports, fitness, cooking, pets, image-sharing and so much more. One of the weirdest, smallest subReddit is called Trees Sucking on Things. In case it's not obvious enough, this community shares images of trees that incorporated objects in their growth.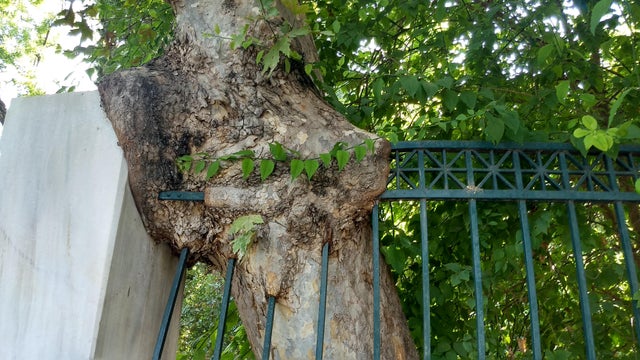 Although Reddit is a free platform, it also has a paid option called Reddit Gold. Registered users that choose this premium membership can have access to additional features, premium lounges, no ads, and of course a cool gold star badge next to their username. The only way to truly understand Reddit is to dive deep into the mobile app or website platform.

References: