What is Telegram?
In the following article, you'll find out What is Telegram. We'll start with its definition - it is a messaging platform (a cloud-based instant messaging app) that operates on the cloud and allows users to send instant messages and make voice and video calls.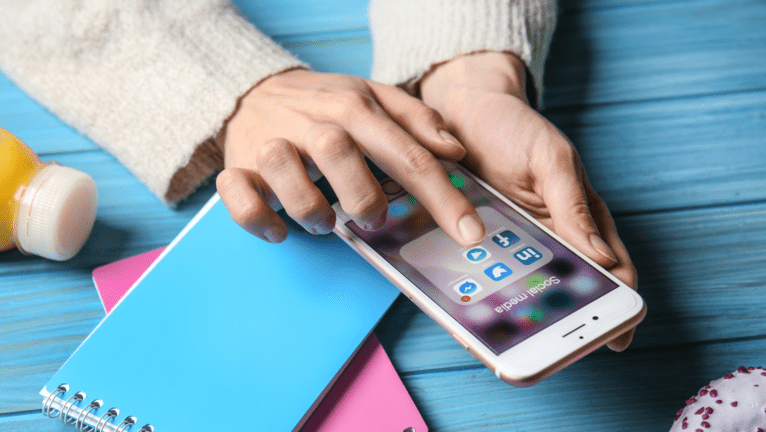 About Telegram
Telegram has over 500 million active users and 1.5 billion monthly users worldwide. The app is available for download on both the App Store and Google Play Store and is one of the most downloaded apps in the world. Users can join Telegram through invite links or by creating an account with a phone number.
Telegram is a cloud-based instant messaging app that allows users to send and receive messages, photos, videos, and other types of files.
Telegram is known for its focus on security and privacy, and it offers end-to-end encryption for all messages, calls, and shared media. The app also features a self-destruct timer for messages, which allows users to set a time limit, after which the message will be automatically deleted from both the sender's and recipient's devices.
It was launched in 2013 by brothers Pavel and Nikolai Durov, who co-founded the popular social networking site VK.com, and it's available on multiple platforms: iOS, Android, Windows, macOS, and Linux.
Besides individual and group chats, Telegram also offers channels, which are broadcast-style groups that allow a user or group of users to broadcast messages to a large audience. Channels can be public or private; users can join or leave them anytime.
Telegram also has a bot API that allows developers to create chatbots and other automated services to interact with users. The bots can be used for various purposes, such as customer support, news, weather updates, language translation, etc.
Telegram is A Secure and Versatile Messaging Platform
Telegram is a cloud-based messaging app and a popular alternative to other social media platforms. Telegram Messenger has various features, including video calling, secret chats, voice and video messages, and encrypted chats.
Telegram's encryption scheme ensures that messages sent over the app are secure and private. Telegram uses 256-bit symmetric AES encryption, RSA 2048 encryption, and Diffie-Hellman key exchange to encrypt messages. This encryption scheme ensures that only the sender and recipient can read the message; even Telegram's servers cannot access the message content.
One of the critical features of Telegram is its support for public channels, where users can follow their favorite content creators or news sources. In addition, telegram also supports private channels, where users can create a private community and share messages with a select group of people.
Telegram's new update brings several improvements, including support for voice and video calls on mobile and desktop platforms, the ability to organize your chats using folders, and the option to stop using Telegram on all other devices except your current ones. The update also includes Apple Watch, home theater, and power-saving mode support.
Telegram's premium subscription, called Telegram Plus, offers additional features, including more stickers, larger file uploads, and access to a VPN server. Telegram Plus is a registered trademark of Telegram Messenger LLP.
Pros of Telegram include its strong focus on security, privacy, and versatility. It's also user-friendly and has many features, making it a popular messaging app. Cons of Telegram include the lack of end-to-end encryption for messages sent in groups with more than two participants and the inability to delete chat history for both sides of the conversation. Telegram is famous for its security and privacy policies, making it a top choice for those wanting to use a secure and versatile messaging platform.
In conclusion, Telegram is an encrypted messaging app that offers a range of features, including public channels, voice and video calls, and secret chats. It's a popular messaging app with over 500 million monthly users worldwide and is available for download on the App Store and Google Play Store.

References: Telegram, General Questions, https://telegram.org/faq#q-what-is-telegram-what-do-i-do-here