Who Owns Telegram
Telegram is owned by brothers Pavel and Nikolai Durov.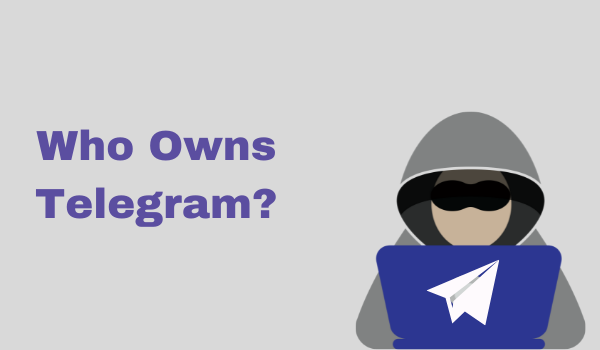 General Information
Telegram has been around since 2013. Founded by brothers Pavel and Nikolai Durov, it is one of the most used messaging platforms out there, with over 500 million users worldwide.
In the wake of a major WhatsApp controversy around privacy policies, Telegram has been exponentially growing its notoriety.
In mid-January 2021, Telegram won 25 million users in a timespan of only 72 hours.
The massive bulk of new users came from Asia (38%), Europe (27%), Latin America (21%), and around 8% signing up from the Middle East and North Africa.
Who Owns Telegram?
Telegram is owned by its founders: Pavel Durov and Nikolai Durov.
The two brothers founded Telegram back in 2013 while they were still residing in Russia.
Pavel Durov, the current CEO of Telegram, is also the founder of the Russian social network VKontakte or VK.
Pavel started VK in 2006 and has been chief executive for 7 years before resigning in the midst of an intricate chain of events.
VK social platform is sort of like Russia's Facebook. It is the second most visited website in the country. But because the website grew a permissive approach over liberal beliefs and free speech, it quickly positioned itself as an endangerment to the Kremlin system.
During its years as a CEO at VK, Durov was bombarded with requests and even threats from the Russian authorities to shut down certain pages on the social media platform.
Durov refused, claiming that business is more important than politics to him.
Things started to get wrinkly for Pavel Durov as he fled the country to avoid an unnecessary arrest, and the other two VK co-founders sold their 48 percent combined stake to a company owned by a well-known Putin ally.
During his time away, he resurfaced to the public with his Telegram - the new mobile messaging service rivaling WhatsApp.
In April 2014, Durov resigned and sold his 12 percent of the VKontakte company and left Russia for good.
When the Telegram app was first launched, it only had message and file sharing features and availability only for the iOS app store download.
Pavel's older brother, Nikolai, former CTO of VKontakte, has developed the data transfer protocol for Telegram.
Currently, the 33-year-old billionaire, also known as Russia's Zuckenberg, and his brother, Nikolai, are in self-imposed exile from their motherland.
Telegram is listed as a business entity in the UK, with offices in Dubai.
The messaging app is created to be safe from third-parties interferences or bugs.
Over the years, the instant messaging app Telegram added to its features voice and video calls, secret chats, customizable design, chatbots, and many other accessibilities including the availability on Android devices.
Telegram Privacy and Safety
Because of the bumpy road that Telegram founder Pavel Durov had, personal data security is a priority to Telegram.
In comparison with WhatsApp or Signal, Telegram does not have end-to-end encryption by default. The user has to intentionally activate the secret chat feature to ensure end-to-end encrypted functionality.
Telegram was recently involved in its own controversy involving the "People Nearby" feature.
This enables users to connect with nearby Telegram active users.
However, security experts are worried that this is the opposite of secure messaging if, by using simple triangulation methods, anybody can find out the address of a certain Telegram user.
Another reason why Telegram is not considered a 100% secure messaging app is the fact that they do store some user information on their server.
At the end of 2020, Telegram announced its intentions to monetize the platform.
Their intention is not to change the current free status of the app but to find ways of creating profit from businesses using their platform.
The founder of Telegram disregards the idea of ever selling the company to a big corporation.
Pavel wants Telegram to allow users to securely exchange information via private messaging.

References:

https://www.theverge.com/2014/1/31/5363990/how-putins-cronies-seized-control-over-russias-facebook-pavel-durov-vk