Why is Branding Important
Branding is as important to a company as a passport to a traveler is.
Without it, the market and the customers do not know how to identify and interact with the company.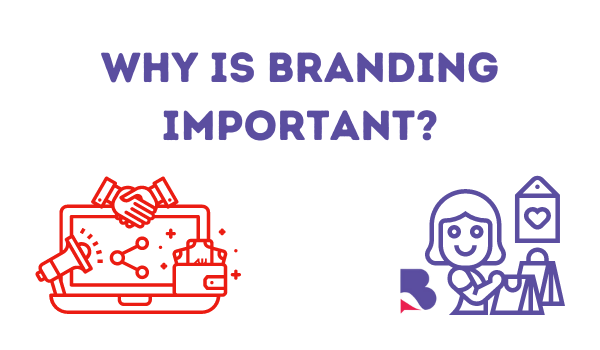 What is Branding?
Branding represents a company's identity indicators consisting of multiple aspects that make up the customer experience beyond visual representations.
In other words, Branding is more than website and logo design; It is the entirety of a brand experience.
Branding in business is a combination of the following:
Vision
Mission
Visual identity and emotional representation
Consumer business value
Customer emotional response to the brand
Brand identity + customer experience determines how powerful a brand is.
Why is Branding Important?
To talk about the importance of Branding in a company's business journey means to talk about what makes the customers choose the brand repeatedly; even more so, recommend it to other potential customers.
Branding tells the story of the company in a relatable way for its target audience.

A strong brand knows that Branding helps them:
Be easily identified in the market;
Create a clear perception about the companies' values and intentions;
Build an emotional bond between the company and its customers;
Create trust through impeccable customer service;
Shorten the process of purchase decision;
Increase referral marketing through loyal customers;
Increase business value.

To create a clear, clean Branding, the company must have a defined brand strategy and create a personalized marketing strategy.
Branding helps you connect your target market to your services, whether it is through traditional business marketing or digital marketing like social media or email marketing.
Branding is and always will be the stepping stone for business owners to emotionally connect with customers.
The branding process is not that complex, but it does have to generate a genuine embodiment of a brand's core values while encapsulating the ever-changing task of understanding your customer needs.