YTS
YTS, also known as YIFY, is a popular movie torrent site that gained immense popularity for its high-quality, compressed movie releases.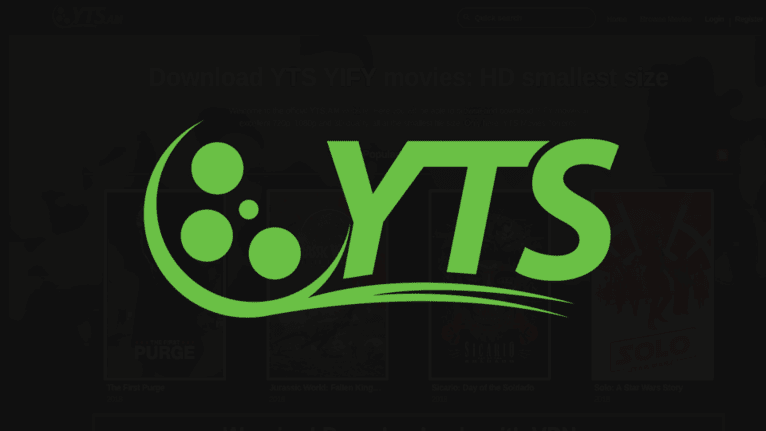 YTS - key points
The site was founded by a user named Yiftach Swery, who adopted the pseudonym YIFY. YTS became widely recognized for its focus on providing users with high-definition movies at relatively smaller file sizes compared to other releases.

One of the key features of YTS releases was the consistent quality and uniform file size, making it easier for users to download and share movies without sacrificing much in terms of video and audio quality. The compression techniques used by YTS allowed users with slower internet connections to download movies more efficiently.

The YTS website, also referred to as the Official Home of YIFY Movies Torrent Download, provided a user-friendly interface that made it simple for visitors to search for and download their favorite movies. The site categorized movies based on genres, ratings, and release years, enhancing the browsing experience for users.

However, it's important to note that torrenting copyrighted material without permission is illegal in many countries. YTS faced legal challenges, leading to the shutdown of the original YTS website. Despite this, various mirrors and alternative domains have emerged, attempting to carry on the YIFY legacy.

While YTS may have played a significant role in the torrenting landscape, it's crucial for users to be aware of the legal implications and consider alternative, legal ways to access and enjoy movies. Streaming services and digital platforms offer a wide range of movies legally and conveniently, supporting the creators and the industry.
What you should know about YTS
YTS, also known by the pseudonym YIFY, has carved a niche for itself as the go-to platform for cinephiles seeking a seamless movie-watching experience. With a focus on providing high-quality content in a compressed format, YTS has become synonymous with efficient and top-notch movie downloads. Users can easily navigate the YTS website, employing the search term feature to find their favorite movies swiftly. The interface is designed for convenience, allowing enthusiasts to browse movies by genre, ratings, and release years. It's a one-stop destination for those looking to access a vast library of films.

YTS movies, often colloquially referred to as YIFY movies, are known for their consistent quality and relatively smaller file sizes. This makes the download process quicker and more accessible for users with varying internet speeds. The YTS movie collection spans various genres, ensuring there's something for everyone in the cinematic realm.

For those familiar with torrenting, the mention of the YIFY torrent is sure to evoke recognition. YTS has been a prominent player in the torrent landscape, offering a wide array of movies for users to download and enjoy at their leisure.

While YTS gained popularity for its torrent downloads, it's worth noting that platforms like Popcorn Time have also integrated YTS into their services. Popcorn Time, a streaming application, allows users to enjoy YTS movies seamlessly, combining the quality of YIFY releases with the convenience of streaming.

However, it's crucial to approach these services responsibly, keeping in mind the legal implications of downloading copyrighted material without proper authorization. As the digital landscape evolves, YTS continues to be a significant player, offering a cinematic journey for movie enthusiasts around the globe.