Addison Rae
Addison Rae on her full name Addison Rae Easterling is an American TikToker, singer, actress, and social media influencer.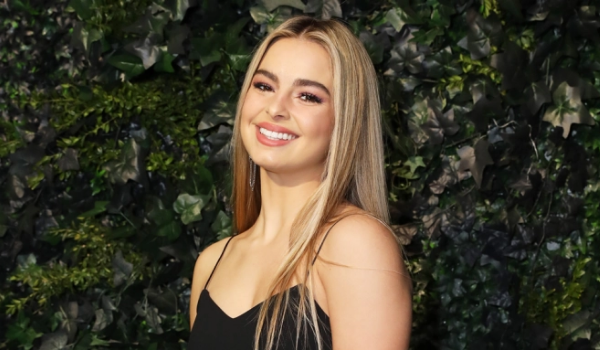 First Appearance:
2019
Lafayette, Louisiana, United States
Occupation(s):
Singer, Dancer, Social media influencer, Actress

Years active:
2019–present

Social media accounts

Addison Rae started dancing competitively when she was just 6 years old.
Born on the 5th of October 2000 into a family of 5, Alisson and her two brothers were raised in Lafayette, Lousiana.
She briefly attended Louisiana State University, studying to become a sports broadcaster.
Addison Easterling starter her TikTok journey in the summer of 2019 and quickly rose to popularity due to her entertaining dance videos.
By November the same year, Addison already had a million followers count on TikTok.
Addison moved to L.A. pursuing her career on social media. She started expanding beyond TikTok, covering Youtube and Instagram.

In January 2020 Addison Rae signed with the WME agency, along with both her parents who are also well known on the TikTok platform.
In addition, in July 2020, Addison and her mother Sheri Easterling started a podcast on Spotify called "Mama knows best".

Rae has been featured in the 2018 animation "Spy Cat" and the 2020 reality TV show "The Hype Life".
TikTok star Addison Rae is currently expanding her acting career by signing a deal with Netflix for the 2021 august film "He's all that".
The 19-year-old social star continues to catch all the camera flashes at TV awards, being nominated at the People's Choice Awards in 2020 and The Kid's Choice Awards in 2021 alongside fellow TikToker Charlie D'Amelio.

Today, Addison Rae has 40 million followers on Instagram and 4.7 million subscribers on YouTube.
The TikTok star has been listed as the third most popular person on TikTok, with 84.7 million followers to date.
On the 19th of March 2021, Addison Rae locked her career as a singer by releasing her official music video "Obsessed".