Demi Bagby
Demi Bagby is an American Crossfit Athlete, bodybuilder, YouTuber, and Social media celebrity.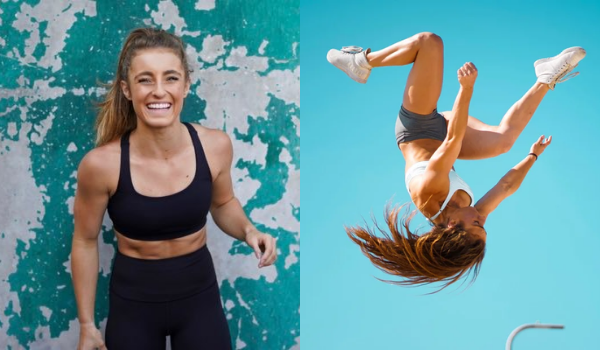 First Appearance:
2017
San Diego, USA

Occupation(s):
Athlete, Fitness trainer, Social media celebrity

Years active:
2017–present

Social media accounts

Demi Bagby was born on the 10th of January 2001, in San Diego, USA, in a family of 5.
Since little, Demi was passionate about sports, especially soccer. She used to play soccer with her brothers, while her father coached them.

In sixth grade, Demi told her parents that she wants to join a competitive cheerleading squad. In order to be accepted into the squad, the cheerleading gym required Bagby to learn the required skills before their first competition.
Bagby refused to train in the gym, instead, she decided to train at home. She learned by herself all the required moves and stunts. Within a few months, she progressed to the highest level of cheerleading at her gym.
Shortly after, at the age of 13, Demi suffered a life-changing accident.
While doing a basket toss, Demi was thrown in the air and was dropped on the way down, breaking her back upon impact.
This sad incident left her paralyzed for three months, facing the prospect of never being able to walk again.

It took her one year to fully recover from her accident and by the age of 14, she was the only non-adult subscriber to her local Crossfit gym.
The combination of weightlifting and gymnastics made Demi Badgy fall in love with Crossfit.
Since then, Bagby has been constantly adding to her long resume of activities. Crossfit, boarding sports, parkour, bodybuilding, skydiving, and many more variations.

The 4'11tall athlete has been using Instagram as a journal for her skills and her 2.5 million followers love it.
In March 2017 Demi posted her first Youtube video entitled "The First Teen SuperHuman Female Athlete".
Demi started to post workout and travel videos on her Youtube Channel which already has 298K subscribers.
Bagby also has her own training app where she shares her workout plans and nutrition tips.
On TikTok, 14.4 million people follow her effervescent, active, and diverse content.

Demi Bagby is currently a growing social media celebrity due to her outstanding physical capabilities and her collaborations with other social media fitness influencers like Chris Heria or Scott Mathison but also brands like Gymshark and Redbull.