Is WhatsApp Banned in China
Yes, WhatsApp is banned in mainland China.
WhatsApp and other international popular messaging apps don't work in China.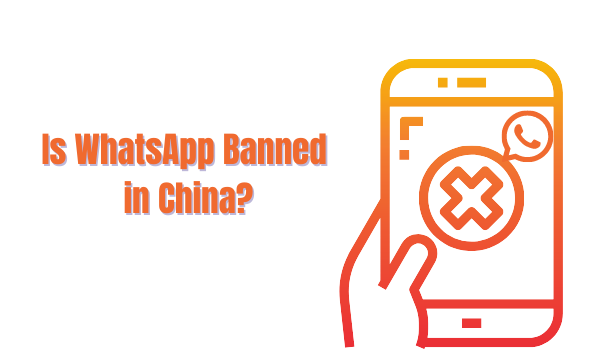 The WhatsApp ban in China
Whatsapp has been blocked for Chinese users since September 2017 to this day.
The Chinese communist party blocked a big number of international websites and social media platforms.
Starting with 1998, when the first part of the project known as The Great Firewall of China was first rolled out, PRC continues to ban mostly every websites and apps that have the potential to disclose information detrimental to the Chinese government.
In September 2017 The New York Times publishes an article announcing to its readers that China blocks WhatsApp from use completely.
The censors on WhatsApp started in July when users started noticing that some multimedia, voice, and video calls are not being delivered or received. Gradually they starting having trouble sharing text messages while using the internet in China.
And so it began. It is uncertain when and if unblocking Whatsapp in China is a viable future perspective.
Since WhatsApp is mainly used on mobile, users who are traveling to China find themselves having a hard time accessing WhatsApp.
Accessing WhatsApp in China
Regardless of the ban of WhatsApp in China, is not impossible to bypass The Great Firewall.
Here are 2 simple things that someone who lives in China will need to check in order to access the instant messaging app or any other blocked popular apps, from the mainland:
A good Wi-Fi or Internet connection.
A secure, dedicated VPN for China.

Worst case scenario, if using WhatsApp in China is deemed too hard, users who come from outside of China can use the Chinese app WeChat.
It is important though to keep in mind that Wechat is not secure when it comes to privacy and data collection.

References: