Media Analysis
What is Media Analysis
Media analysis is the examination, interpretation, and critique of the structure and form of the media contents shared on different channels of media communication. It is a subset of content analysis that focuses on the media landscape.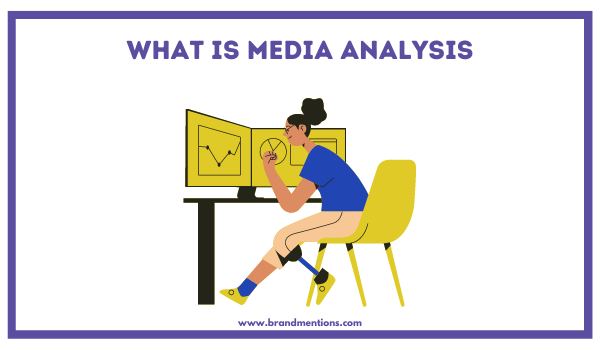 Why is Media Analysis Important
Media analysis offers the key to market insights, revealing patterns and trends which enable companies to make more informed decisions and create strategic marketing plans.
Additionally, media analysis can be a great reputation management tool, especially if using the right media monitoring methods.
Nowadays, web and social media listening platforms use sentiment analysis to interpret the text and identify the tone of the message used in the context of brand mentions. This way, discourse analysis can prevent a brand crisis.
Media analysis is not a skip to content shortcut but a whole highway of valuable insights and key performance indicators.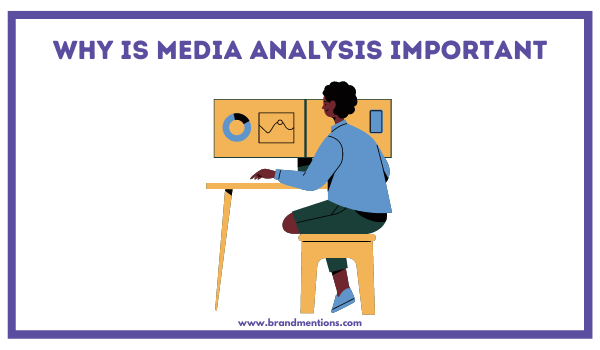 How to Conduct Media Analysis
There are many ways to conduct media analysis, but all of them have one thing in common- media research.
Research methodologies include social media listening, brand monitoring, and competitor analysis.
Other media analysis methodologies depend on the media source you are trying to monitor.
Most frequently, media analysis is categorized into: quantitative and qualitative.
The quantitative analysis focuses on numbers and statistics regarding relevant media metrics and media segmentation, while qualitative analysis focuses on interpreting the quantitative analysis by diving deep into contextual factors.
Depending on the types of media you wish to analyze (social media, television, radio, new sources, web articles), the media analysis will focus on either text or content.
For example, mass media uses text communication in the form of newspaper articles, books, email chains, television advertisements, featured articles, press releases, and so on. The method of monitoring brand mentions is keyword research.
On the other hand, digital media uses content as a form of communication. Here, you can analyze hashtags, mention tags, untagged mentions, or any other information regarding the brand. This translates as social listening.

Both quantitative and qualitative methods can be used in the approach to media analysis of the situations above.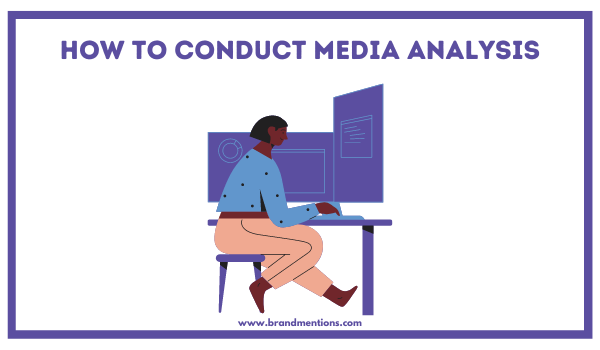 Who Should Conduct Media Analysis
The analysis of media is suitable for every company that wants to track its marketing performance.
In the era of mass communication channels, there are high chances of a brand having media mentions.
Therefore, marketing teams or PR campaign managers are always on the lookout for methods of media analysis. Not only because crisis management is becoming obsolete but also because without critical media analysis, they would not be able to assess the relevance of their marketing and PR efforts.
Any company, brand, or organization that wants to thrive in this environment has to be on the top of its game regarding market research and brand performance analysis.
Tools like BrandMentions allow brands to scan all mentions in the online world. From media outlets to social media platforms, BrandMentions is a web&social listening that offers powerful insights into a brand's media presence. With these results, business owners and marketing professionals have access to quantitative and qualitative research metrics which they can use to take their business to the next level.