Public Relation Specialist
A public relation specialist is a person that creates and maintains a favorable public image for their employer and company. They write content for social media and sites, plan and direct programs, and raise funds for the organization.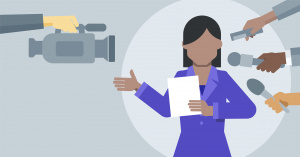 What does a public relations specialist do?
Write content for social media and prepare information for publications
Identify groups and audiences to reach trough content and strategies
Respond to information requests from the media, being a spokesperson or the information source
Help clients with the information that they need
Develop and maintain the image of the organization using logos and sings
Arrow interviews for the organization's executives
Evaluate advertisements and promotion programs
Develop and carry out foundering strategies by finding donors and applying to grants.
How much does a public relations specialist earn?
The average salary for this job is $60,999; the typical wage can start from $34,505 and can go up to $107,838. It can depend on the company and the country.