Social Media Manager
A social media manager is in charge of planning, developing, managing, and implementing strategies for the social media accounts and across various platforms of a brand, business, or public person, such as Instagram, Twitter, LinkedIn, Facebook, and all the others.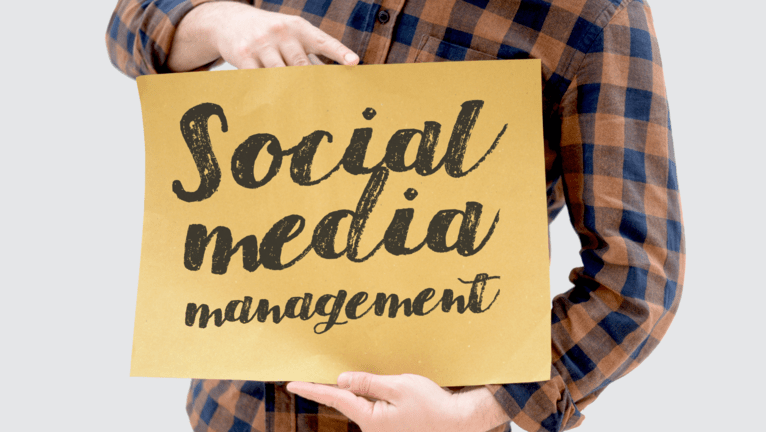 Generally, a social media manager is responsible for creating and organizing content, but he is also responsible for engaging with followers and customers. Thus, he responds to messages and manages the comments sections, analyzes metrics, and develops social media and marketing strategies to increase engagement, reach, brand awareness, and followers.
To do so, a social media manager must stay up-to-date with the latest trends, using them to optimize the whole social media strategy.
A social media manager's competence determines how efficiently a brand will render its image and online presence on various social media platforms.
A social media manager's job is to establish a company's online presence and brand value by promoting its services and products by creating content - text posts, videos, photos, and infographics - and uploading it on social apps.
Here's how a social media manager spends his day at work:
Engaging with customers and followers on different channels is part of a social media manager's workday, so checking all social media notifications and responding to messages, comments, and mentions is important.
Develop and plan social media campaigns
Social media managers are responsible for meeting with team members, clients, and stakeholders to discuss social media strategy and progress. In addition, engaging with influencers and other social media personalities to build relationships helps increase brand visibility.
Reporting metrics to key stakeholders
Companies want to know that the social media managers' work has an impact, so they will likely be expected to report achievements and any issues that may arise to the marketing team and/or the company's stakeholders.
For example, a company might want to know if and how the social media manager grows followers, develops creative content and campaigns, and increases engagement, among other metrics.
Create compelling content
Collaborate with other departments within the company to develop social media campaigns and content that aligns with the overall marketing strategy.
Create and schedule posts and use social media management tools to automate the process.
Research industry trends and competitors to set a social media strategy.
Curate, create, and post visual content on social media (developed by a graphic designer): reels, videos, infographics, etc.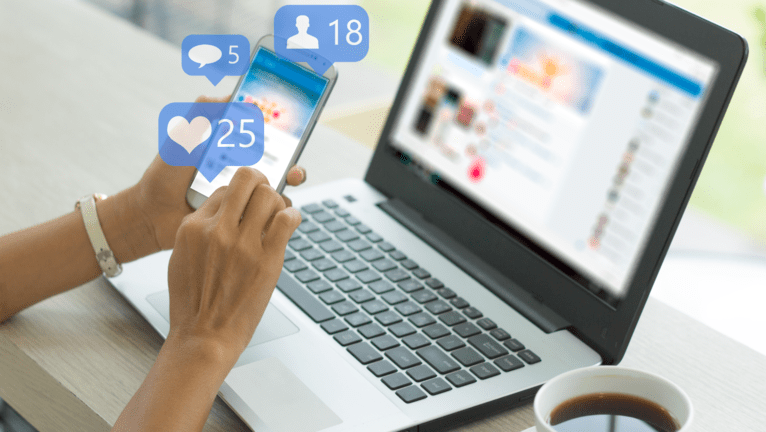 Post content on social media accounts
Whether you are responsible for posting content on social media apps or just need to check on the person doing it, as a social media manager, you monitor all social platforms' content. Remember that you may need to schedule posts, observe followers' responses, and respond to comments and messages from customers and followers.
Analyze data and the running campaigns
Besides the creative work, the social media manager analyzes data to determine how a page's posts and content perform. This can include monitoring and social listening—monitoring what social media users say about a brand or its competitors and tracking social media metrics like reach, engagement, and followers' growth.
Check and adopt the latest social media trends
In order to evolve, social media managers must stay up-to-date on the latest social media trends and changes to policies or algorithms on social platforms. A social media manager spends his day at work performing various tasks linked to managing social media accounts for an organization or company.
The first step in hiring successful social media managers is to get those highly qualified candidates by creating a complete and innovative job description to post on hiring websites, career pages, or social media channels. In addition, include a job brief, your objectives, job responsibilities, skill, and qualifications.
What should you include in the social media manager's description:
The job brief tells the candidates what to expect to do if they get the job. Social media managers can work across many industries, but most prefer to specialize and gain experience just in a few industries. For this reason, it's always a good idea to specify your industry so that you can get the CVs of candidates with prior experience.
In the list of objectives, you should mention why you're hiring a social media manager. Also, it's important to mention if this it's a new position or if you already had this job.
Based on the company's objectives, the social media manager will have the following responsibilities:
Develops and implements social media strategies for achieving business goals.
Creates and publishes high-quality content on social media channels.
Monitors and responds to social media activity that includes comments, mentions, and messages.
Collaborates with other departments to ensure consistency in messaging and brand management.
Analyzes social media metrics for tracking performance and making data-driven decisions.
Identifies and engages with online communities to build trust and brand awareness.
Conducts social listening to stay informed about trends and the competition.
Uses all the available social media tools to manage and analyze social media campaigns.
Manages social media advertising campaigns to increase engagement, reach, and followers.
Develops and maintains relationships with influencers and advocates to drive employee advocacy.
Creates social media templates and guidelines
Ensures compliance with social media and privacy regulations (including the company's trust center)
Hires top talent for social media management roles, including conducting interviews and providing interview tips.
Posts job listings on job boards and related sites to attract candidates for entry-level social media jobs.
Provides career paths and career advice for social media specialists and strategists.
Develops content strategies for social media channels (including video, images, and other multimedia content),
Manages social channels like Facebook, Twitter, LinkedIn, and Instagram.
Collaborates with public relations and project managers to align messaging across all marketing channels.
Explores new social media channels and features to identify opportunities for social commerce.
Builds and maintains a solid social media presence for the brand, including employer and personal branding.
Obtains professional digital marketing and social media management certificates to enhance career opportunities.
Uses social analytics to measure social media campaigns' success and inform future campaigns.
Creates cover letters and resumes highlighting social media skills and experience for media job applications.
Identifies and evaluates related jobs, such as community management and content creation roles, to expand social media skills.
Pursues a dream social media management role by researching company information and applying for hot jobs.
References
Forbes, Social Media Manager Job Description (With Examples), https://www.forbes.com/advisor/business/social-media-manager-job-description/