Brand Repositioning
Brand Repositioning Definition
Brand repositioning is the process of adjusting some of the brand identity details to better appeal to its target audience. This can include changes in the marketing strategy, adding a new color to the logo, or adjusting the tone o voice.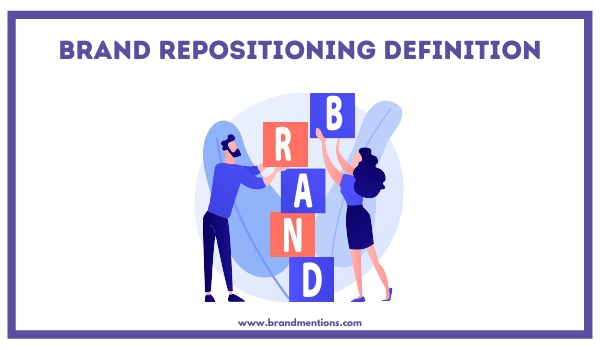 Why do Brand Repositioning?
There are many reasons why brands do brand repositioning. Some of them fall into the category of tangible repositioning, while others are more subtle. Here are some of the reasons:

The target audience has changed - the markets are evolving; therefore, you need a more suitable market strategy, change the tone of voice or just undertake image repositioning for a fresher look.
Change in the products or services portfolio - if the portfolio expands out of alignment with the original brand position or a major change in the product range occurs, a repositioning strategy is the best way to go.
The market competitors offer better value - keeping up with your competitors is not an easy job. When increased competition offers better value and attracts more potential customers, consider repositioning your brand to avoid losing customers.
Sales are going down - many companies had repositioned themselves when their sales started to go down and when no other brand strategy or marketing changes delivered their expected results. This is a good way to start off with a clean sleeve or create something more appealing to their audience.
The need for a newer image repositioning - the way customers perceive your brand is essential to your brand status. Whether it is a new website design, a fresh brand design, or just adding a new color to your logo color scheme, your customer base will appreciate the change.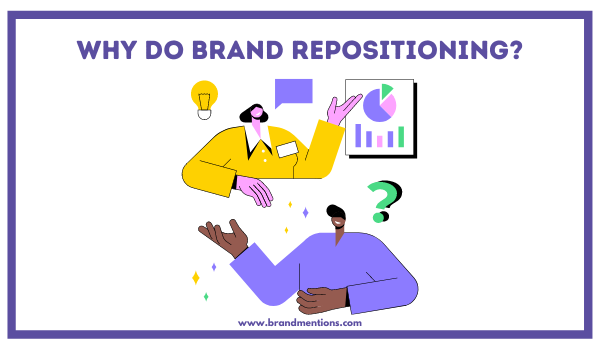 Brand Repositioning vs. Rebranding
While Brand Repositioning is about changing your brand's position on the market in the eyes of your customers, rebranding is about completely changing its identity. This can involve changes to your brand's name, logo, core product, business models, etc. Rebranding usually happens when a company is failing or has experienced a massive decrease in its reputation score.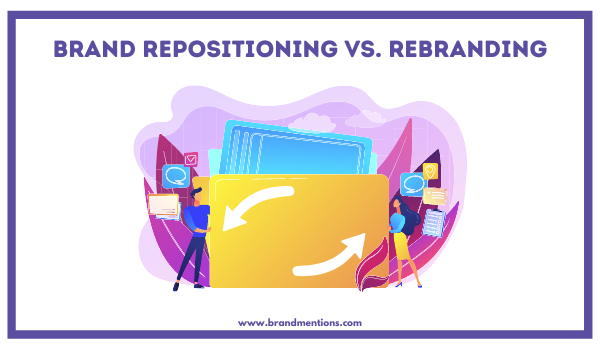 Examples of Brand Repositioning
Here are some interesting examples of companies that have repositioned their brand over the years:
Gucci - the brand repositioned itself when it realized that its audience was aging. In the era of digital marketing, Gucci realized they needed to appeal to a younger audience to keep up the pace. They polished their logo and transformed their fashion style from glossy to quirky, maintaining the bold brand signature. Gucci appealed to the young social media users, quickly becoming a lifestyle brand with a successful brand repositioning story.
Old Spice - managed to reposition themselves from an old, dying brand to a fresh, seducing scent. With their "anything is possible when your man smells like Old Spice and not a lady (I'm on a horse)" viral video and six months of carefully planned social media marketing, the old deodorant brand revived itself with a fresh new identity, without changing its product or logo.
Taco Bell - the fast-food chain went from being seen as a cheap Mexican brand to a young, urban, fun brand. Their rebranding strategy needed more than a marketing campaign. From redesigning its restaurants' interior look to adding more products to its menu and subtly refreshing its logo, Taco Bell not only managed to attract a whole new target market but also repositioned its whole brand identity without the need for rebranding.

How do you know if your brand needs repositioning? Conduct a brand audit to understand how your brand is positioned in the market, find out how customers perceive your brand and discover your strengths and weaknesses compared to your competition.