Top Marketing Agencies
The top marketing agencies are:
1. WPP – London
2.Omnicom Group – New York
3. Publicis Groupe – Paris
4. Accenture Interactive – Dublin
5. Interpublic Group of Cos. – New York
6. Dentsu Inc. – Minato City, Tokyo
7. Deloitte Digital – New York
8. PwC Digital Services – Hallandale Beach
9. IBM iX – Armonk
10. BlueFocus Communication Group – Beijing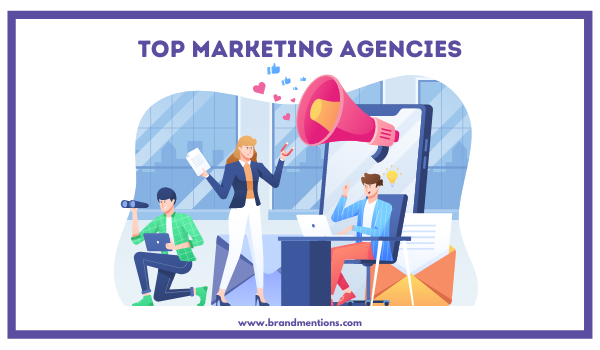 General Information
Marketing agencies help you manage your marketing strategy, implement campaigns and analyze your marketing KPIs.
It is not mandatory for a top agency to deliver all the above services, but here are the ones that most of the best marketing agencies offer: PR, social media marketing, SEO, paid advertising, affiliate marketing, content creation, and content marketing, media planning, conversion rate optimization, brand strategy, graphic design, website designs, brand and SEO audits.

So let's take a closer look at these top marketing agencies:
WPP - founded in 1971, London, the self-proclaimed creative transformation company offers its clients communications, technology, and commerce services. They operate in 110 countries and pride themselves on helping build a more sustainable and equitable world. WPP was named the world's most effective communications company eight years in a row. Services: Integrated networks, media data, and insights, public relations and public affairs, brand consulting, production, health, and wellness.
Omnicom Group - founded in 1986 in New York, currently owns five major agency networks that oversee 1500+ agencies. They specialize in advertising, customer relationship management (CRM), Public relations, and specialty services (including media planning and buying, digital and interactive marketing, sports and event marketing, field marketing, and brand consultancy).
Publicis Groupe - founded in 1926, is one of the oldest and largest marketing and communications companies in the world. The company specializes in direct and digital marketing, human resource infrastructure, public relations, brand and web design services, and many more.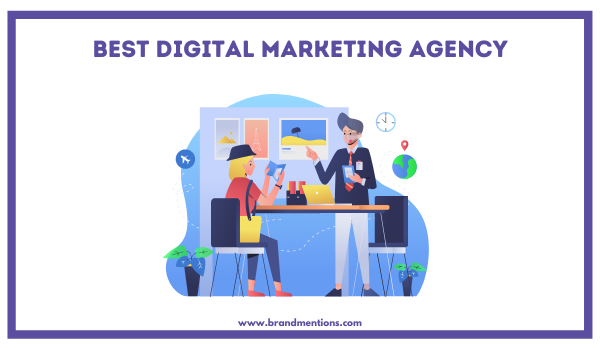 Best Digital Marketing Agency
According to Careerfoundry, the best digital marketing agency is Porter Novelli. Founded in 1972 in New York, Porter Novelli is famous for PR campaigns like The ALS Ice Bucket Challenge and M&M's Global Color Vote.

An experienced digital agency has the ability to deliver more than just brand marketing and digital strategies. It should be able to offer complete solutions that increase brand experience, ignite visibility, and brand awareness.
For small companies, paid media, local SEO, and a clean content strategy delivered by growth marketers are the way to go.
Companies that already have a good online marketing strategy but bad shopper marketing may need a better conversion optimization or a bold, disruptive advertising campaign to attract new customers.
Brands that are struggling with their reputation may need to consider brand repositioning or just a clever reputation manager.

Depending on a brand's marketing needs, a suitable agency can assist with its overall business growth by adding value to the brand's image. A digital marketing company has the experience needed to employ personalized content marketing as a form of value-add marketing.
Influencer marketing is another great digital media strategy to increase brand awareness and also cultivate brand trust. With the help of social listening, agencies can identify the best influencers to represent your company's products.

Top SEO marketing agencies will focus on bringing your content to the first page of search engines, while advertising agencies will come up with the best digital advertising techniques and PPC management services.

All in all, business owners can not ignore the power of marketing agencies.