How does OnlyFans Work
Onlyfans works based on a monthly subscription. Content creators upload photos, videos, or articles. Their followers get to see the content in exchange for a free, typically established by the Onlyfans creator account.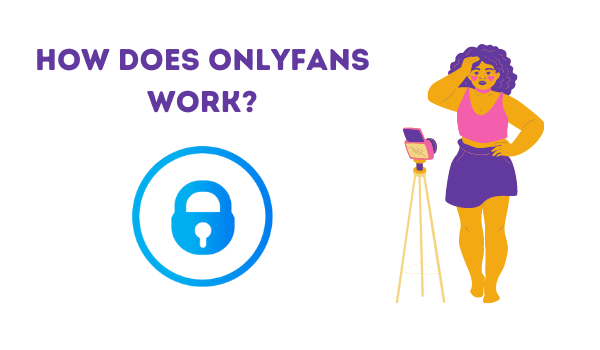 General
Onlyfans was released in November 2016.
Onlyfans is home for creators from the music, fitness, cooking, health, comedy, and other industries.
The platform has exploded during the pandemic, offering sex workers a platform to make a living safely and on their own terms.
Onlyfans is a social media platform.
It breaks down into the following pages:
The people who have been profiting the most out of this platform are the people in the adult entertainment industry.
Over the past years, many celebrities have joined the platform including Jordin Woods, Amber Rose, Cardi B, Larsa Pippen, and Bella Thorne.
As its name implies, Onlyfans is a platform where content creators share special content that is meant only for their fan followers. This way, Onlyfans creator accounts create exclusive content in order for people to want to subscribe to see it.
How Does Onlyfans Work
Onlyfans is a gated content website on which creators can monetize their content based on a monthly follower subscription.
In essence, people pay to see other people's content. The platform also allows fans to interact with creators via messages.
The lowest monthly subscription price that a creator can choose is 4.99 $ and the highest is 49.99 $.
Creators can earn extra besides their subscriptions. For example, they can get tips, or send out special photos and videos to their followers that can only be unlocked after paying a fee
The Onlyfas platform pays the content creators 80% of their total earnings, while the platform keeps the 20%.
The app is very discrete, with a lot of location and restriction settings. However, there are no safety measures against snapshots or screen recordings.
Unlike Snapchat or Telegram, Onlyfans does not notify the user when their content has been saved.
How to Make Money on Onlyfans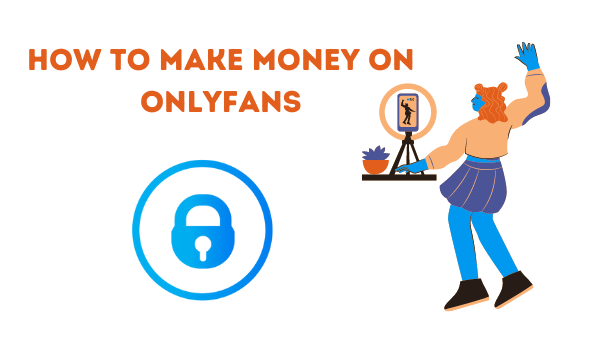 If you are thinking about opening an Onlyfans account, here is how you can make money off it.
Because very little information about the profile can be seen in the free space, it is important to make a good first impression.
Choose a unique profile picture ideally a portrait shot.
Choose a nice cover photo that indicates your niche or what your account is about.
Add a username and display name that you want to be easily remembered by.
In the about section make sure that you describe whatever makes you unique and say what you offer so that people know what to expect after subscribing.
Also in the setup part, you will need to add your bank account details in order to get your monthly revenue from the platform. Everything is legitimate and legal.
You can add your location (if you want), your website (if you have one), or your Amazon wishlist (a list of things you want your followers to have access to in case they want to send you gifts).
And most importantly: don't forget to set up your subscription fee.

Many new creators opt to have their profiles on free, just enough time to gather a few subscribers on their profile.
You can set your pricing from 4.99$ to 49.99$. The subscription-based social media platform will commission 20$ from your total earnings.

Besides the subscription plans which can be changed anytime, you can make money from tips, special content sent to different subscribers at special prices, custom requests content, or even selling objects via the platform.

Promoting your Onlyfans account on other social media platforms is easy.
Just copy the link from your profile account and add it to the bio of other social media apps.
Creators often use other social apps to tease and show sneak peeks of their Onlyfans content, luring their followers onto the subscription-based platform.

Onlyfans is not focused exclusively on sexually explicit content, but most of the successful accounts post content from this niche.
Onlyfans is changing the way adult content is being served. It cuts right to the consumer, creating shorter and stronger ties between the performer and the client.
A lot of sex workers opened up Onlyfans accounts in order to promote their personal brand and extra financial income.

However, in August 2021, the Onlyfans app announced that they will be banning porn starting the 1st of October. A few days after, they tweeted that they have suspended their decision to ban porn. They stated that they will continue to provide a home for all creators.