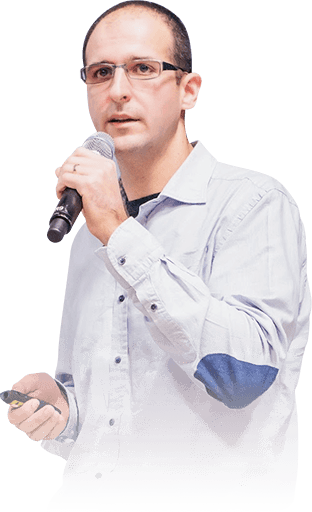 A word from our founder
My name is Razvan Gavrilas, and I'm the founder of BrandMentions (and cognitiveSEO). Adding a "human" touch to the tools we create is one of my main concerns, especially when we face so much automation. Therefore, I want to share with you the BrandMentions story.
It all started with a personal frustration: I was unable to monitor my brands and the competitors accurately. None of the tools available on the market, be it free (Google Alerts) or commercial (even the high-end enterprise ones- those that you pay $X.XXX of $$$ monthly), were unable to send me accurate daily mentions for the brands that I was monitoring.
I simply want and need to know who said what about my sites and competitors, the moment they did. Be it on the web or social media. And I soon realized that I was not the only one.
Let me tell you what I and a whole bunch of other folks are experiencing.
Most of the tools are not sending relevant mentions. (I've created accounts on multiple platforms and went through each of the reported mentions...Cruel and Time-Consuming Experience!)
Some of the commercial tools are reporting old mentions as being fresh.
Other tools are reporting a lot of junk that I was ultimately not interested in (spammy or irrelevant pages).
There was no other way to solve these issues but ... to create my way.
And this is how BrandMentions was born. Even if it seemed like mission impossible, I knew that I had two strong points: a big appetite for solving hard problems that most won't even touch and an amazing team to work with ( the same team that builds and maintains cognitiveSEO).
In a couple of months, we had something going. It was all backend. Crawlers and geeky interfaces. I decided to continue investing. We built a simple interface so we could have an MVP (minimum viable product) that we could share with people.
By September 2015 we had it ready for the world. By September 2017 we've passed the 10.000 early-adopters mark.
Most of the BrandMentions users are tracking their brands while others are also tracking the competition. Since the beginning until now we've grown our crawling infrastructure and optimized our mention extraction processes. And we're going to keep on improving.
Now it's time for BrandMentions to be your story as well. Welcome to our squad!
Looking forward to having you on board,
Razvan Gavrilas
Founder @BrandMentions and @cognitiveSEO